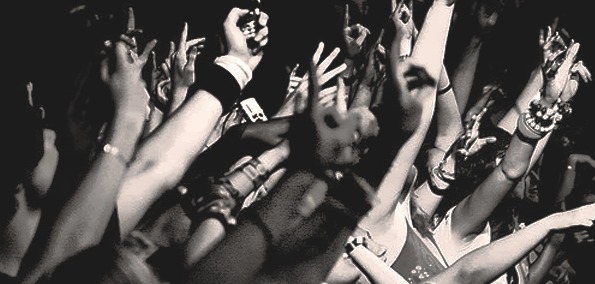 Camp Bisco's eleventh incarnation will burst into action from July 12 to 14 in Mariaville, New York, and the music and arts festival doesn't disappoint with its diverse 2012 lineup. The festival is headlined by Skrillex and Bassnectar, but those who don't necessarily lap up their particular sounds need not let this strike fear into their hearts: the lineup is rounded out by a ton of different artists, with an overall electronic bias that ranges from the most danceable to the most ambient beatsmiths. More artists will be added as the festival draws nearer, but for now, this base lineup is more than enough to whet our appetites.
Camp Bisco will occur at the Indian Lookout Country Club, on 200 acres of rolling grass fields. Improvements from last year's festival include a third gate for faster entrance into the grounds, improved higher capacity dance tents, wooded camping options, increased venue facilities, and long distance shuttles from Albany, Baltimore, Boston, Buffalo, Burlington, New York City and Philadelphia. General admission tickets are $170 in advance or $190 at the gate if available; VIP packages start at $399. The festival is hosted by The Disco Biscuits. More information (and tickets) can be found at the Camp Bisco website.
Check out a selection of tracks from some Earmilk favorites below!
[soundcloud url="http://api.soundcloud.com/tracks/39021039" params="auto_play=false&show_artwork=true&color=000000" width="100%" height="166" iframe="true" /]
[soundcloud url="http://api.soundcloud.com/tracks/50684" params="auto_play=false&show_artwork=true&color=000000" width="100%" height="166" iframe="true" /]
[soundcloud url="http://api.soundcloud.com/tracks/2323945" params="auto_play=false&show_artwork=true&color=000000" width="100%" height="166" iframe="true" /]
[soundcloud url="http://api.soundcloud.com/tracks/37863171" params="auto_play=false&show_artwork=true&color=000000" width="100%" height="166" iframe="true" /]
[soundcloud url="http://api.soundcloud.com/tracks/25392617" params="auto_play=false&show_artwork=true&color=000000" width="100%" height="166" iframe="true" /]
[soundcloud url="http://api.soundcloud.com/tracks/39638964" params="auto_play=false&show_artwork=true&color=000000" width="100%" height="166" iframe="true" /]
[soundcloud url="http://api.soundcloud.com/tracks/23051705" params="auto_play=false&show_artwork=true&color=000000" width="100%" height="166" iframe="true" /]
[soundcloud url="http://api.soundcloud.com/tracks/17068002" params="auto_play=false&show_artwork=true&color=000000" width="100%" height="166" iframe="true" /]
[soundcloud url="http://api.soundcloud.com/tracks/17268001" params="auto_play=false&show_artwork=true&color=000000" width="100%" height="166" iframe="true" /]