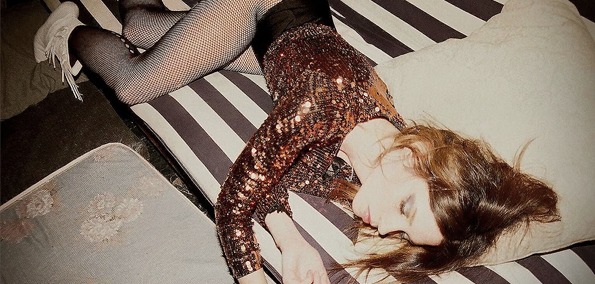 It's easy to dismiss Scion A/V as a label: I mean, cars and music aren't exactly manufactured in the same way, so you wouldn't necessarily expect for a car company to have their finger on the pulse of the electronic scene. But they have proven me wrong several times, most notably with their release from Skream and Benga -- two forces not to be reckoned with. While Treasure Fingers may not hold quite the clout of the dubstep dons here on Earmilk, it's hard to imagine anyone not enjoying the EP they just released through Scion A/V, which features discorave track "Rooftop Revival" as well as four remixes and a radio edit. Remixes come from Kastle (my personal favorite, disco in outer space on acid), Bro Safari (slapping on a layer of heavy bass to keep the discotheque grimy), Deep Future (an Italo house infusion), and Computer Club (a heavy, electro-funky take).
Download:
Treasure Fingers - Rooftop Revival
05 Rooftop Revival (Kastle Remix)
Download:
Treasure Fingers - Rooftop Revival (Kastle Remix)
Treat yourself to the original track and Kastle remix below and stream/download the full EP for free from Scion A/V!
And a visual supplement: