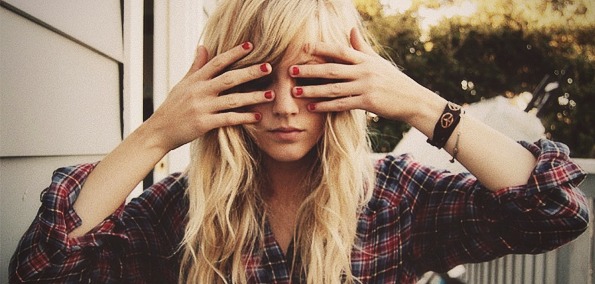 Little Jinder is yet another example of Scandinavia's excellent breeding policy and strong blood lines. She is described as "Scandinavia's favourite vampire" and has been producing electronic music since the tender age of 16. 
Back in 2008 she caught the eye of NY's Trouble and Bass crew under which she released her debut EP, Polyhedron, which saw high praise from local and international critics leading to Youth Blood being released in 2009. This earned her praise, a signing with Ministry of Sound, and remixes from the likes of Bok Bok, Renaissance Man, 12th Planet and Flinch and Subeena. 
Her sound is a blend of haunting mystical pop vocals and disco beats mixed with sultry synths and a dubstep tempo.  We got hold of an  remix of, soon to be released, single "Keep on Dreaming" from Atlanta resident Distal. You can retrieve the mix for free below and check out a rolling and seductive DnB mix of "Without You"  from Seba whilst you're there. 
[soundcloud url="http://api.soundcloud.com/tracks/32408516" iframe="true" /]
[soundcloud url="http://api.soundcloud.com/tracks/26447432" iframe="true" /]