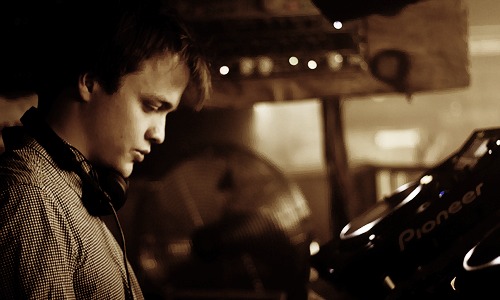 Pearson Sound has made a huge impact on the bass community in recent years. Better known as Ramadanman, his work as Pearson Sound seems to transcend the perilous gap between heavy club-oriented production and the thoughtful, emotional production that artists spend a lifetime perfecting. With tight, heavily programmed percussion, thick, warm bass, and that elusive cymbal that fades in and out of his tracks, Pearson Sound has developed an unmistakable sound. Whether it is an original track, re-fix, or remix, his distinct touch is almost immediately recognizable.
[soundcloud url="http://api.soundcloud.com/tracks/34388593" params="auto_play=false&show_comments=false&show_artwork=true&color=000000" width="100%" height="166" iframe="true" /]
 
The latest addition to the portfolio of Pearson Sound is a refix found on the Oh My Days / Highlife Remixes 10". Pearson Sound strips down the catchy original by Auntie Flo, adding his signature tightly programmed percussion and house-shaking bass to the redundant vocals. The Pearson Sound re-fix of "Oh My Days" is the a-side the two track remix release by label Huntleys & Palmers. Featured on the flip side is a synth-ridden interpretation of "Highlife" by London local SOPHIE. Catch this 10" on 23 February from all the usual outlets.