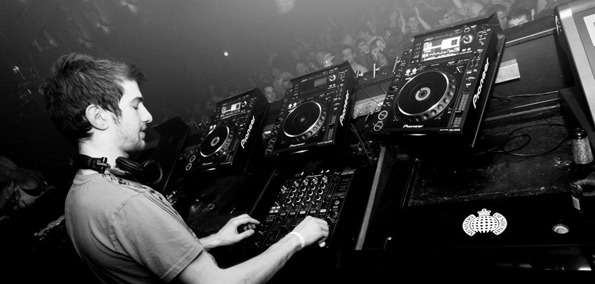 Matan Zohar, code name Mat Zo, had his first track signed at the age of 16. Born in 1990, he's even younger than I am, and he's already made himself into a household name. While his association with Above & Beyond's Anjunabeats label means he's most frequently associated with trance and progressive sounds, and he certainly does dabble in this realm, Zohar knows how to blend genres, and his music ranges from subtle, smooth tracks to fist-pumping party jams. You can stream clips from the Bipolar EP, due out on Anjunabeats on February 13, below.
Mat Zo - Bipolar EP
[soundcloud url="http://api.soundcloud.com/playlists/1516717" params="show_comments=false&auto_play=false&show_playcount=false&show_artwork=true&color=000000" width="100%" height="200" iframe="false" /]
Mat Zo also put together an hour-long mix in honor of the forthcoming EP, which includes names ranging from Arty, Ferry Corsten, and Paul Van Dyk to Wolfgang Gartner and Mord Fustang. Although the latter names are a bit much for me most of the time, I trust that Mat Zo's mix will balance out their jump-up style with some slightly more intricate substance.
Mat Zo - Bipolar Mix