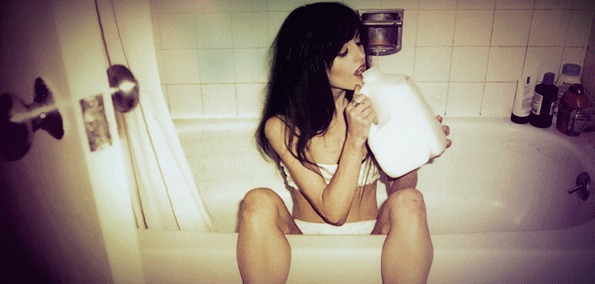 As the hard shelled dubstep coon increasingly brittles, a forward minded bambino busts out of the seams to take those 2 step grooves on a ship to the future. There's no denying that bass music is still flourishing outside the tops of festival bills and billboard charts. And in the thick French bass startup Get Flavor has nimbly showcased what sort of zest this taste sounds like. Putting out the second volume to their Phutur Ba$e compilation series, the release relishes in the entire palette of bass cuisine. 
Where to start when there's Changez and Look Like laying down the garage gossip and hip-hop melodrama while Brent Still Life drops a dose of intoxicating pads to daze up the atmosphere. Rising Toronto act Meati stops by primed off the label's last release Air Jamaica with a pitch of his own, "Carmen" goes deeper than those other broads but beware of her ghetto meets psychological horror undertones that are bound to give you more than just goosebumps. Zenojim deserves a shout, solely on his savv to sample a line from Biggie and grease it into a juke bass catastrophe with a barrage of toms to add to the mess. The party ends on a somber note with America's Tom Richman tying up this release in a daydream of pondering piano chords and tweeting canaries, lifting above the worries and jam while staying grounded in the face of the south.
[soundcloud url="http://api.soundcloud.com/playlists/1532294" params="show_comments=false&auto_play=false&show_playcount=false&show_artwork=true&color=000000" width="100%" height="285" iframe="false" /]
 
Details below on how to grab this release without a penny falling out of your pocket.
Shoot an email to the visionaries at Get Flavor -  getflavor.records@gmail.com
Jot "GF IS THE PHUTUR" as your title
Download the link sent to your email and let beats do the melting
Keep in mind the label will only be giving out copies to the first 50 people so crack those fingers and get on the keyboard kids. With all the copyright dram going on as of late, it's the least you can do to show support for the next wave of future talent. And if you miss your cue make sure to pick this one up as its filled with with many must grabs.
Get Flavour Records - GF Compilation #2