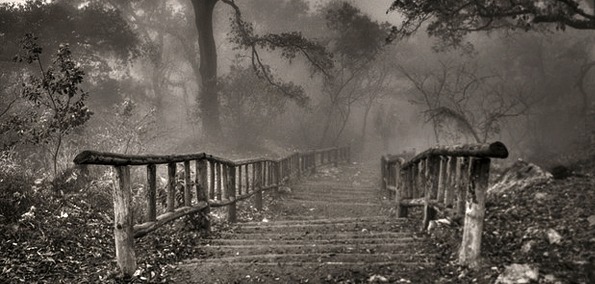 A few short months ago, I had the pleasure of introducing the Earmilk world to the sounds of Oliver Tank via his track "Last Night I Heard Everything In Slow Motion". It was one of those tracks you hear in the background of a YouTube clip and think, "Whoa. Who is this? This is beautiful." Yep. It was one of those for me. The track is infused with emotion and provides the listener with the opportunity to do some introspection. The track is instrumental, with hauntingly beautiful vocals throughout. The most impactful portion of the track (in my opinion) is at the end when the string instruments come into play. It truly is chill-inducing music.
For those folk who did not have the opportunity to read my first article on the Sydney-based artist, a recap for you: In his six-track EP Dreams, Tank found a way to organize a multitude of different sounds and combine them into an auditory story. Telling a story is one of the most important aspects of music nowadays. It is in my opinion that too many artists and songs stray too far from the narrative-path (or they tell the story with words to an overwhelming extent). The most powerful music is the music with little to no vocals that provide the listener the opportunity to create the story in their own minds. These are the types of tracks I find myself getting lost in.
One of the aforementioned tracks off of his EP, "Last Night I Heard Everything in Slow Motion", is a great way to introduce the world to his music. I had an immediate, crazy, inspiring, stomach-turning, and heart-wrenching connection with this song. The two genres of electronic and instrumental music dance slowly among one another throughout the duration of the track building up to an emotional finale of sidechained strings. I was pleasantly surprised to find that several Australian artists took the time to remix tracks from Tank's EP. Each track provides a different tone, and I think each one speaks beautifully for itself. After giving each track a listen, I deemed each one worth sharing with the Earmilk world. Enjoy & be sure to join Oliver Tank on his musical journey.
yes please - Dreams Remixed - 01 Last Night I Heard Everything in Slow Motion (True North Remix)
Download:
Oliver Tank - Last Night I Heard Everything in Slow Motion (True North Remix)
yes please - Dreams Remixed - 02 Last Night I Heard Everything in Slow Motion (FLWRGN Remix)
Download:
Oliver Tank - Last Night I Heard Everything in Slow Motion (FLWRGN Remix)
yes please - Dreams Remixed - 03 I Love You (Magic Silver White Remix)
Download:
Oliver Tank - I Love You (Magic Silver White Remix)
yes please - Dreams Remixed - 04 Embrace (Geoffrey OConnor Remix)
Download:
Oliver Tank - Embrace (Geoffrey O'Connor Remix)
yes please - Dreams Remixed - 05 The Last Time (Sleepyhands Remix)
Download:
Oliver Tank - The Last Time (Sleepyhands Remix)
yes please - Dreams Remixed - 06 Last Night I Heard Everything in Slow Motion (Great Earthquake Remix)
Download:
Oliver Tank - Last Night I Heard Everything in Slow Motion (Great Earthquake Remix)
yes please - Dreams Remixed - 07 Embrace (MONAS Remix)
Download:
Oliver Tank - Embrace (MONAS Remix)
yes please - Dreams Remixed - 08 Last Night I Heard Everything in Slow Motion (Baske Remix)
Download:
Oliver Tank - Last Night I Heard Everything in Slow Motion (Baske Remix)