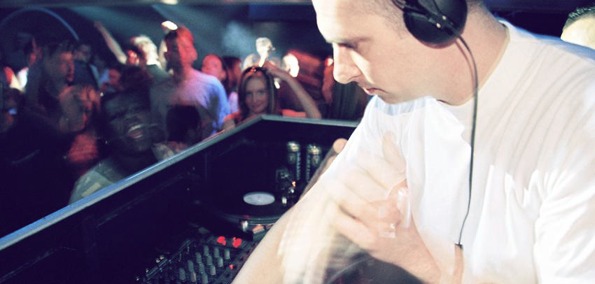 Let me introduce you a new talented artist from London, his name: "Anthony Atcherley". Maybe it does not mean anything to you yet, but this guy will be making headlines soon, believe me. As I found his music astonishing, I decided to interview Sir Atcherley to introduce him to you... Ladies and Gentlemen, welcome Sir Atcherley!
EARMILK: Could you introduce yourself to the Earmilk readers?
Anthony Atcherley: Hello readers of Earmilk, I am Anthony Atcherley. I have been a DJ/Producer for more than 20 years. I started to DJ first, then in the late 90s started my first productions in the genre of hard house and had some success with tracks "In My House" and "The Radio". Had a long break from music for a few years, then over the past 2 years started producing again, but this time with french touch, electro, and house.
EM: What are your influences into your music production?
AA: I am basically a lover of good music so my influences come from everywhere, from 70s and 80s to 90s and present day electronic music, so if it's good, I'm into it!
EM: Do you feel more confortable as DJ or as a music producer? What is your set up for DJing and for your production?What is your working method?
AA: First and foremost I am primariy a DJ but I am really enjoying the production side of things at the moment.
Free original track, "Everything's Ok", forthcoming on his second EP signed on So French Records!
Anthony Atcherley - Everything's Ok

EM: Any releases that are forthcoming that you're really excited about? Do you have any upcoming project for the next days, any new collaboration?
AA: Well I have my new EP, Stratosphere, coming out on May 3 with So French Records & also I'm doing a remix for Liquid (Sweet Harmony) of his track "Orlando Dawn", and I have also started a new project called "Uridium" with my friend Mark Coupe which I'm quite excited about.
EM: Any tour dates?
AA: No tour dates yet, but hopefully soon -- if any promoters are out there give me a shout!
EM: What do you think of the actual electronic scene?
AA: I think the electronic music scene at the moment is the best it has been in years! So many different genres to choose from and awesome tracks. There is a lot more creativity going on and more diversity which I enjoy listening to.
EM: A word to your fans and future fans?
AA: I would just like to say thanks for all your support, it is truly an honour to be making music for you all. God Bless!
Anthony Atcherley just signed his first EP on So French Records, French Touch quality label based in Paris. "Paris Baby!" an hymn to the French touch music, and will sign his second forthcoming EP in March. For now I will let you discover his universe, and share with you one track which will be on his second EP (above). We will continue with a brillant Justice remix, and we will finish with an exclusive Mr. Oizo remix, "Rubber", for the highest pleasure of EARMILK readers to be the first to download it for free!
With delectation!
Epic Justice remix for free here:
Justice - New Lands (Anthony Atcherley Remix)
Exclusive EARMILK TRACK here for free download:

Mr Oizo%20%20Gaspard Auge - Rubber(Anthony Atcherley rmx)
Download: 
Mr Oizo & Gaspard Auge - Rubber (Anthony Atcherley rmx)