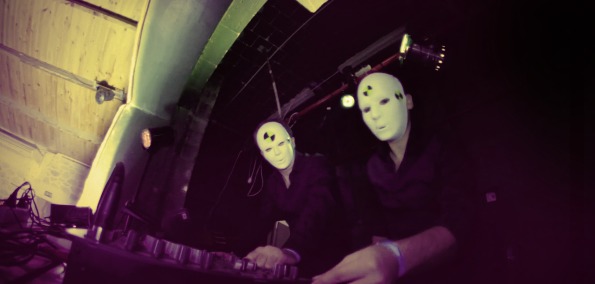 To talk about the "so" french duo REVOLTE, we need to take a step back - to my roots in Earmilk.
Some of you may remember the early days of milk - it was a lot of hiphop & electro. The then blossoming, electro was dominated by the likes of Justice, Boys Noize, MSTRKRFT, Bloody Beetroots, and of course Danger, Proxy and a plethora of other names (many of which have faded into the background). I was a big proponent of electro back then, and I (of course) caught a lot of flac from more traditional djs & friends for it.
I stood up for the young electro sound because it had a rock edge I hadn't heard so widely accepted. Walking basslines, and punchy guitar spectrum sounds layered indie rock remixes that came out with a velocity few genres (at the time) could manage. All of a sudden the world was nudisco'd and remixable, and so, then thats how it went. To me, electro has always been about punch & danceable rock - a fusion of genres and exploration.
It was never about the aggro (although it was a nice perc - at first), it wasn't about the trash, it wasn't about the noise wars. These days so many young producers focus on the fight & the overdrive more then the melody or musical presence, REVOLTE is bringing it back. Retro Electro
For now, take a walk down memory lane and vote for music over trash, vote for melody over drive, vote for Retro Electro. Here is a sample of what they can do live, from their latest show in Marseille, France as well as a few more tastes of what's to come - what I deem early works from a up-and-coming electro revolt.
REVOLTE - Live Show at Savage Party 2nd, Marseille
Tracklist:
Revolte – Blow UP
Revolte – Flash Gordon Re-Edit
Make The Girl Dance – Wall of Death (Revolte Remix)

HORIZON EP REVOLTE REMIX (Long Ep Version) Exclu So French Records

REVOLTE - Touching Infinity (Original Mix)

Support: