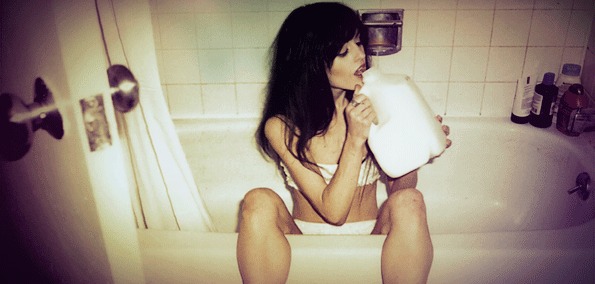 The discussion in regards to the judging criteria for this chart was a bigger process than putting together the chart itself. How do you weigh commercial success against production value? We tended to shy away from this year's trends and focus on quality behind the mixing desk. This list isn't to be viewed so much as our take on which songs were the most impactful in 2011 but more so as a countdown of the tracks that will continue to influence the soundscape and look forward to shape the sounds of 2012 and beyond. We look forward to your insight in the comments section.
#20. Spectr - Dance 4 Me (Original Mix) [Roska]
http://www.youtube.com/watch?v=P8_8Ehuco30
Cloaked in his garage house moniker, Hotflush founder Scuba is unable to shed his knack for genre crossovers and humble hits. "Dance 4 Me" is catchy top down with its stripped percussion, timeless chord progression, and vocals that revel in the robbing of its own innocence. Walking the fine line between pop and future Spectr falls into chipmunk territory and cames out clean and fitted, something Paul Rose does all too often.
Download: Spectr - Dance 4 Me (Original Mix)
#19. Boddika - Warehouse (Original Mix) [Hotflush]

Call it post-this post-that, the truth is UK record label Hotflush has always been two steps ahead clearing the path for the rest. 2011 bore the release of Back and 4th, a 20 track looking glass into the future. One of the freebies was arguably one of the best propelling Boddika (1/2 of Instra:mental) into the spotlight. Room reverb and some cow bell variations "Warehouse" has all the elements of a techno groove, but its burried bassline fits well into the dub genres.
Download: Boddika - Warehouse (Original Mix)
#18. Homework - Whipped Cream (Original Mix) [Exploited]
http://www.youtube.com/watch?v=iz0w8hq_t5c
There is no one who served to please classic house gods more this year than Amsterdam duo Homework. Watching these boys blossom into four on the floor delicacies was smiles all around. The Hudson Square EP has some of the warmest minutes and with fuzzy memories of goodness and nothing but. "Whipped Cream" is a piano house ballad and I'll end off on the word beautiful.
#17. Cosmin TRG - Izolat (Original Mix) [50 Weapons]

Cosmin's premier on the Monkeytown offshoot 50 Weapons was arguably one of his best. The perfect tune to start with if you are just getting into his sound and want to start chipping away at his album. "Izolat" is a slow build with a soft single osc tip but don't be mistaken by it's grounded sound, turn the page and find yourself disoriented in a cluster of lead winds blazing hats.
#16. SBTRKT - Wildfire (Original Mix) [Young Turks]

Tracks like these deserve to be on the radio.  South London's SBTRKT was surrounded with hype this year and it was well deserved. Washing in the waters of the UK underground, SBTRKT blended soft spoken R&B in a knee shaking garage atmosphere until it was just right. Crate this in your party playlist.
#15. Azari & III - Manic (Maceo Plex Remix) [Turbo Recordings]
http://www.youtube.com/watch?v=hyMPmEcMQC8
A blow out year for both Azari and Maceo Plex who remixes the former's second hit single from their breakthrough LP. Insubordinate and self-destructive, Maceo's trembling low end paired with Starving Yet Full's hungry woes come together to make a tune that is sinful and yet magnetic to any midnight dancefloor. Disco boog in line to grab a bipolar prescription.
Download: Azari & III - Manic (Maceo Plex Remix)
#14. John Tejada - Unstable Condition (Original Mix) [Kompakt]

A late night dowser. "Unstable Condition" is as polished as it is low-key, a track that drifts the ear in and out of sanity. Hypnosis requires patience, and the intricate leads that wrap around each other as the beat progresses are sure to bring out catharsis in any listener.
#13. Greymatter - Tesla (Original Mix) [Wolf Music]

One of the very few tracks this year where you'll find yourself asking what the hell am I listening to? But when the crescendo peaks there is no room left to ponder. Greymatter brings the audible assault with monophonic arpeggiators coloured in breathtaking opera placed in the set and setting of a towering cathedral.
#12. Pangaea - Hex (Original Mix) [Hemlock Recordings]
http://www.youtube.com/watch?v=f7CUTdqgXwc
Channeling out the past to look into the future this A-side by Pangaea pulls dubstep back to the grass roots. Claustrophobic vibes and a repulsive urge to fuck or gun anything in your way. Throw this one on when it's too dark but there's still ample time to run over the crowd a second time.
#11. Kink - Existence (Original Mix) [Ovum Recordings]

2011 was a productive year for UK analog worm Kink, tagging his name on more vinyl releases than most artists do in their lifetime. There's no argument that he deserves to pop up more than once, and his single "Existence" serves as a turning point in this year's handful that will stand the test of time and never be forgotten in the future. With its jam of Roland percussion and bell-like piano stabs you could swear this track is a relic from the 90s.
__
Stay tuned as we'll shortly be revealing the last 10 dance tracks you need to be carrying with you into the new year.
EARMILK Crates 100 Must Have Dance Tracks from 2011 [30-21]
EARMILK Crates 100 Must Have Dance Tracks from 2011 [40-31]
EARMILK Crates 100 Must Have Dance Tracks from 2011 [50-41]
EARMILK Crates 100 Must Have Dance Tracks from 2011 [60-51]
EARMILK Crates 100 Must Have Dance Tracks from 2011 [70-61]
EARMILK Crates 100 Must Have Dance Tracks from 2011 [80-71]
EARMILK Crates 100 Must Have Dance Tracks from 2011 [90-81]
EARMILK Crates 100 Must Have Dance Tracks from 2011 [100-91]