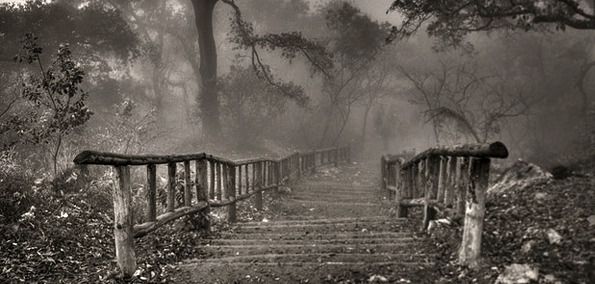 Sydney, Australia's Oliver Tank  released his newest EP, Dreams, last week and I find myself blown away. While the EP is composed as six single tracks, I feel as if the EP works best when listened to as a whole. He's found a way to harmoniously combine electronic sounds, vocals, and real instruments within his tracks. In a September interview, Tank describes his sound similarly, "essentially that is what my music is about, different sounds organized to tell a story."
One of the tracks off of his EP, "Last Night I Heard Everything in Slow Motion", is a great way to introduce the world to his music. You know how once in a great while you feel an immediate, crazy, inspiring, stomach-turning, and heart-wrenching connection with a song? And you know you'll carry it with you in your archive of must-have tunes for the duration of your life? Well, this one did it for me. The track is composed with a fantastic twist of electronic and instrumental music. The two genres dance slowly among one another throughout the duration of the track building up to an emotional finale of sidechained strings.
Oliver Tank - "Last Night I Heard Everything In Slow Motion"[soundcloud url="http://api.soundcloud.com/tracks/17098634" params="show_comments=false&auto_play=false&color=000000" width="100%" height="81" ]
I foresee big things for Oliver Tank. He's managed to inspire with sound, creating a generic soundtrack for many experiences, big and small. Finding a way to relate your music to any situation, person, or experience is a talent. Oliver Tank has done it well with his latest EP.
Follow Oliver Tank:  Facebook - Soundcloud - Twitter - Tumblr
His latest EP preview is below. To download his latest EP and check him out for yourself, follow the link provided: yespleaserecords.com
Oliver Tank - Dreams EP Teaser
[soundcloud url="http://api.soundcloud.com/tracks/28032741" params="show_comments=false&auto_play=false&color=000000" width="100%" height="81" ]