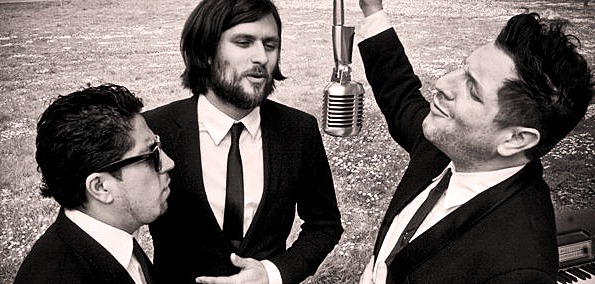 Bodies, they age - but the venues in which they dance in stay the same. So what does the ripening club connaisseur do when they realize they're hitting on a dime and they're older than her and her friend combined? Bay Area click PillowTalk have come up with an answer after hanging up their party throwing and record spinning laurels. Dropping their crates to pick up the mic and sing. This San Fran trio fashions house hymns with the right amount of rhythm & blues to fit snug between the sheets while blowing it up on the disco floor. 1 of 4 on their next EP due out next month is "Street Walker", a steady Roland beat stripped to its core with a magnetic vocal performance to fill the void and pull you in.
PillowTalk - Street Walker

Another page, another genre. "Weekend Girl" is a steamy R&B hit, 808 et al. Grab your denim overalls and tuck in that shirt because no one is a stranger to this groove. Besides that willy gift from Justin Timberlake and Adam Samburg when was the last time you heard music that sounded like this? Call it a 90s fossil, this B side creeps under you skin with wet bells and whistles to resurrect those heated slow jams you've tucked away somewhere safe in your memory. The creme of this release, it showcases their ballad abilities and accapella harmonies that can only be attributed to the boy bands graced by Motown Records.
PillowTalk - Weekend Girl

It's difficult to peg a genre to such an authentic company of sounds. I'd group them up with the other nostalgic vocal acts like Chromeo and Azari & III, who have resurrected retro and made it their own. You can pick up this release when it hits the shelves December 2nd on Wolf+Lamb Music. Put a star on these studs and follow them as they continue to woo more ears with their tenor and class.