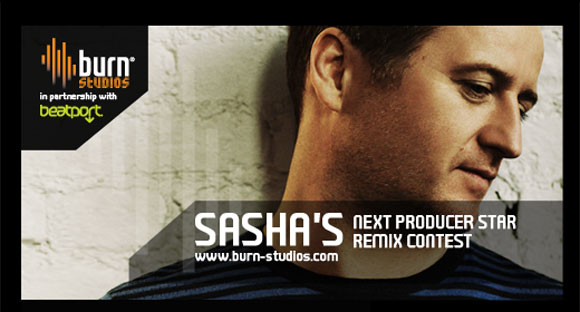 So to give you the quick skinny of what this is about: Burn Studios hooked up with Sasha to find the next big producer. To enter, you had to remix Sasha's new track "Cut Me Down". The top 14 get flown to Ibiza for masterclasses and the rest is history… Read more about it HERE
I'm not really a fan of Sasha or the original. However, of the top 14, there were 2 that stroked my audible outlets. So I spoke to the Burn Studios men and got both tracks as Exclusive Earmilk Downloads!
The DYNO Remix is my favourite. It 's an ambient, evocative, atmospheric-kind-of-eerie take on the original, and builds steadily for the entire 7 minutes. For me it is one of those tracks you get lost in yet barely realise a full 7 minutes have passed.
The NeverAfter Remix is a solid dubstep track that has a kind of grainy sound throughout, then drops in a solid wobbled out bassline.
Download – Sasha – Cut Me Down (DYNO Remix)