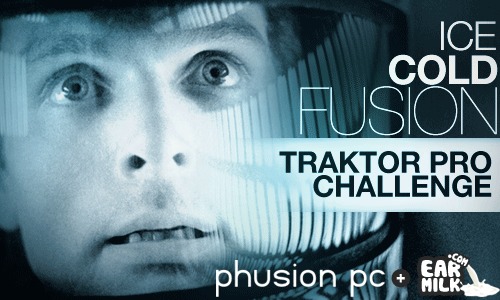 Phusion PC & Earmilk have teamed up to give away one of most key pieces of software in your DJ arsenal - Traktor Pro. Its a value of over 250 dollars and we're giving it away for free - and its so easy too.
TRAKTOR PRO is the new benchmark in DJ software. Mix digital files on four decks, using the high-quality internal mixer or external hardware, and the best effects suite around. Fully primed for professional use, TRAKTOR PRO redefines the art of DJing.
Traktor Pro works with any midi controllers you have out there and you can even use your turntables like Serato! I personally use the VCI 100 SE Midi controller to drive my Traktor and its what brings you every weeks Suicide Sundae..
AND THE WINNER IS.....
Jesse L from Hanover Germany!
A sincere thanks goes out to everyone who helps support this contest and all of those who entered and of course Phusion PC for fronting this great dj software.
If you weren't lucky enough this time, don't worry. We will be running another contest in the next day or so - so keep your eyes pealed and your ear to the ground.