The enigmatic musician, producer, and DJ Nathan Shaw, known to fans worldwide as Ekali, became a force to be reckoned with in 2017. The OWSLA signee released tracks with Denzel Curry and ZHU, closed iconic Webster Hall with Skrillex, and traversed the U.S. on the wildly successful (and wildly fun) Babylon Tour. Fiercely loyal to his hometown of Vancouver, Nathan recently raised $10,000 through sales of an Ekali production sample pack to benefit Vancouver high school music programs. I got to experience the kindness of Ekali and his team firsthand while covering the Babylon Tour last fall, and have nothing but the warmest regards for the real life humans behind the Ekali project. As Nathan and crew head off to Coachella, we want to spread the love to one special Ekali fan.
We've linked up with Nathan and his team to gift one Ekali-loving EARMILK reader a signed limited edition jersey.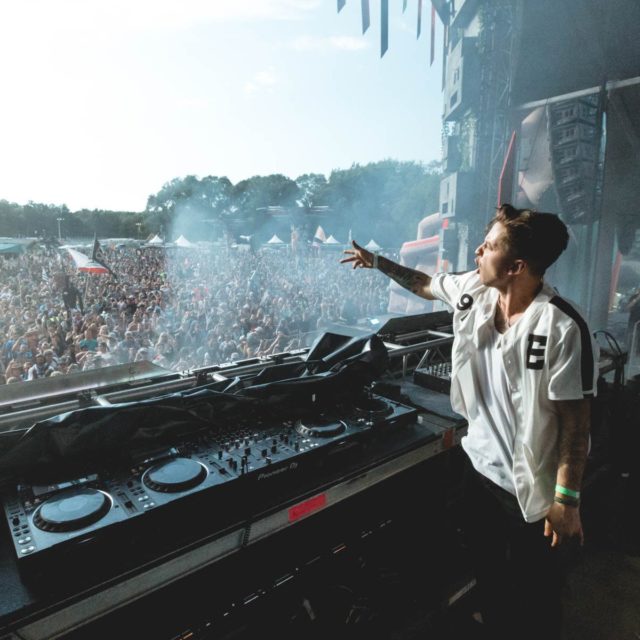 Find all your chances to win just below this article.
While you begin manifesting your Ekali-blessed jersey, dive in to his exceptional collaboration with Babylon Tour mate Medasin and buzzing singer-songwriter Elohim on OWSLA. Long days on the road forged a friendship and natural collaborative energy with Medasin, and today fans are treated to the fruits of this creative union with "Forever." Elohim's piercing vocals are vulnerable and relatable, cutting deep in her deliverance of the melancholy lyrics that grapple with feeling caught between worlds or identities – "Is this world that I'm living in stranger than the one before? I don't wanna fight it anymore."
Win a signed jersey from Ekali
Connect with Ekali: Facebook | SoundCloud | Spotify | Twitter
Connect with Medasin: Facebook |SoundCloud | Twitter
Connect with Elohim: Facebook | Twitter | SoundCloud | Instagram