So through my heavy drinking/partying ways, I come to you here, at Earmilk, with something a little new. Something a little different. Something that compliments the already extraordinary selection already found here. A new poster with a new weekly Wednesday column - Half and Half.
The intent here is to bring to you the cream of up-and-coming indie bands. We will scower the bars, clubs, and webs far and wide, with our hands in every basket, and our ears in every corner to bring YOU the best shit out there.
Twin Shadow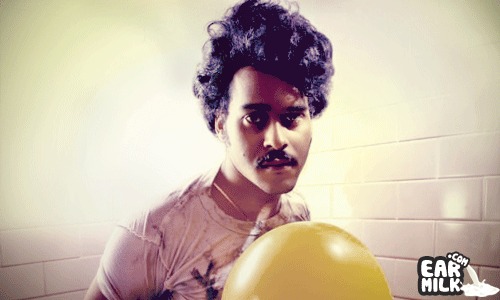 Premise: A bunch of Joey Jeremiah's hangin' with each other, via 1987.
Score: 9.25/10, coz one Joey Jeremiah is rad, but when multiple groups of Joey's are hangin' with each other it's even better. Also, points go out to the authentic recording of what looks like a Parson's film student's first semester class project (via 1986). Shout outs go to a time when one could rock studded biker jackets, and not have comments likening you to Adam Lambert's latest video. .25 of a point for including the sound of ejecting a tape from a tape player at the end of the track.
I mean, the melancholic pop of Morrisey and New Order, comes to mind immediately, updated of course to modern standards, with slight tweaks and even RATATAT tendencies injected in at the 1:45 minute mark. I mean, this track is killer, and George Lewis Jr. (aka Twin Shadow) is releasing a record on September 28th, so lets all cross fingers and hope for all killer no filler. Minus Sum 41. It should also be noted that it's being released on Grizzly Bear's Chris Taylor's label, Terrible. Taylor acts as producer on the album.
The rest of this synth pop album, Forget, is up streaming for free at his website, found here
Here is the lead single, Castles In The Snow, in mp3 format.
Download:
Twin Shadow - Castles In The Snow