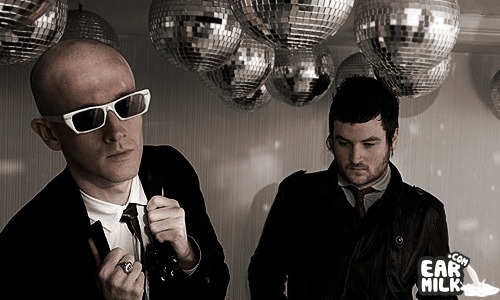 The Kitsune signed, London (UK) duo "autoKratz" have been kicking around my (and probably your) rotation for a little while now. For the most part I didn't pay much attention, but today I caught wind of their debut album "Ani-mal" aka "Animal", so I figured I'd give it a spin.
With some driving beats that an electro artist is supposed to use (looks like a Korg MS-20 there, surprise surprise), but they cocoon these little gems with melodic vocals which could spin beside some Cut Copy or Van She - overall I am digging this album.
Checkout video for the Single and Track No. 1 "Always More" Download: autoKratz - Always More
One of the instantly appealing tracks which (imho) is begging for a remix is "Stay the Same", video below:

One of the standout tracks (for me) on this album is "Past Your Heart"
Download: autoKratz - Past Your Heart
and now finally, enjoy a Yuksek remix.

Download: autoKratz - Always More (Yuksek Remix)


Now it looks like they also released some new swag, including this new tee by Nishi Yoshiro at Ralph Tokyo.
(available on their myspace)