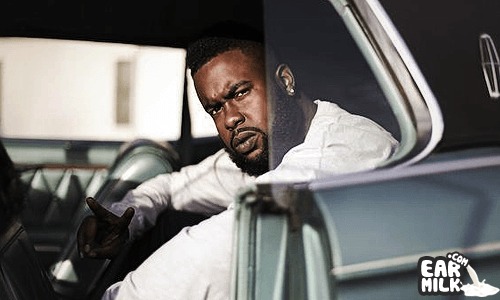 For hipsters and young listeners finding their musical identity, the initial thought of Atlanta rap can make stomachs turn. Phrases like "ringtone-rap" and "no substance" are thrown around carelessly by people who have only listened to a third of what the city has to offer.
While there seems to have been an over-saturation of rappers obsessed with bling, cars, and clothes, it's important to remember that these are major labels exploiting just a small part of ATL culture. Not all of it is good, but the music most definitely has its place.
Now for those mentioned above, a quick history lesson: At one point, in the 90's there were hip-hop collectives that spat socially conscious rhymes. Most of the rappers sent messages of unity, social awareness, and progression amongst African-American people. In the North, you had the Native Tounges, the West; Freestyle Fellowship and the Pharcyde and in the South, you had the Dungeon Family, which included the likes Goodie Mob, Organized Noize and the notorious Outkast. Believe it or not, these groups in one way or the other had an influence on some of the rappers catching flack today (remember SouthernPlayalisticCadillacMusik ?) - but I digress. These southern messengers were the first rappers to have a movement like that in the South. They put a psychedelically funk twist on socially conscious rap by adding the element of space and time travel, stressing the importance of knowing where you came from and where you could go - outer space, of course.
Flash forward to present day and the mothership returns with a cargo hold of herb and one cadet manning the ship. His name is A.Leon Craft. He was formerly one half of Da Backwudz, the same dope group that brought you songs like "You Gonna Luv Me" and "I Don't Like the Look of It." The group received a lot of accolades, and while in it, A.Leon was able to work with Big Gipp and Killer Mike among other names. A.Leon has a mathematical flow, sometimes rapping an entire song with a high-pitched digital voice. His quirky rhymes and funky samples are nostalgic and fresh at the same time, giving listeners something to like whether they're young or old. Tune in to what A.Leon's been broadcasting from the mothership below.

Download: A.Leon Craft - Spaced Out
A.Leon Craft - Hover
Not long after the death of the late great Jay Dee, A.Leon made this mixtape as a tribute to the producer, rapping over some of his beats. Most of the beats used were some of Dilla's latter stuff that he released on the Stones Throw Label. A.Leon's flow and Dilla's production mesh really well together. I just wish the tape was a little longer.A.Leon Craft - Concrete Complications (Mothership DillAleon Trailer)

Download: A.Leon Craft - Mothership DillAleon Mixtape
A.Leon is the illest thing to invade Decatur in a long time. He plans on dropping an album and some more ish soon. If I were you, I'd stay tuned. You don't want to miss the ship do you? Keep Listening.