On May 19th, fans will be treated to the long-awaited Red Bull Culture Clash. The live music experience celebrates Jamaican sound system culture by bringing together cultural sounds across hip-hop, reggaeton, underground, and more. Fans will have a chance to attend in New York City on May 19 and Los Angeles on June 24th.
Both events will feature four artist crews across music genres to face-off in a four-round battle with their best music to win over the crowd. Each crew will have to rely on the crowd's support to take the cake.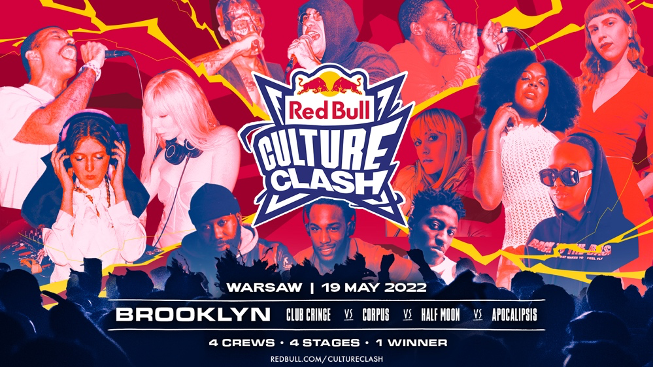 Each Culture Clash will celebrate the sounds from that area. New York attendees will experience the underground sounds of New York including hyper-pop, techno, and hip-hop. Fans will hear DJs and artists from New York-based labels Apocalipsis, Club Cringe, Corpus, and Brooklyn-based institution, Half Moon.
The June performance in Los Angeles will bring together staple sounds that celebrate Latinx music culture and its influence across hip-hop, Latin trap, reggaeton, pop, and more.
The line-up for the Los Angeles event is set to release in the coming weeks.
Check out the upcoming New York event.
Connect with Red Bull Culture Clash Instagram