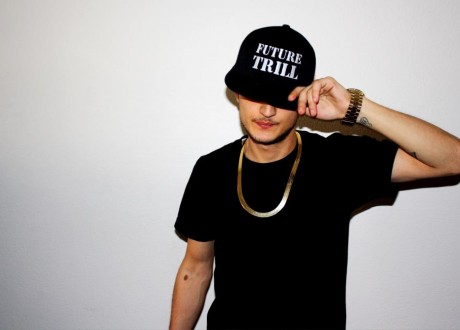 "Music is a healing process, you can find a resolution to your problems through melody." West-coast producer Mimosa once said this and I couldn't have said it better myself. Music can accompany any situation, alleviate any frustration, resolve any aggravation, and leave you feeling rejuvenated and restored. Last Friday Mimosa played at Webster Hall in NYC, when I heard about the show I was there without hesitation.  Like the changing of the seasons, Mimosa's music covers all bases and touches all emotions. No matter what area you need a little medicinal musical healing in, Mimosa's got your back. His down-tempo melodic tracks ignite your soul as you feel a tingle reverberating throughout your bones, where as his heavy-hitting trap anthems like "SWRV" are a slap in the face that allow you to dance yourself clean. Needless to say, we all had our own bit of therapy on Friday night and I left feeling energized and exhausted all at the same time.
This wasn't my first time seeing Mimosa at Webster, last time I saw him when he ruled the stage on the luckiest day of the year 11/11/11. So I did the Future Trill thing once again, this time with a few good friends including, DJ Sliink and Grandtheft. It would be an understatement to say that all three of them murdered their sets. (Kind of like Amanda Bynes call to action to Drake) There was a virulent fervor in the air that evening and I'm still feeling the good vibes.
The biggest surprise of the night came from DJ Sliink who is actually one of the most laid back artists I've had the pleasure of meeting. While the yellow lights engulfed the room, the Jersey native rolled through the likes of the unapologetically sexy Cashmere Cat, the trap duo Flosstradamus, the Rapper/MC queen Missy Elliot all the way down to some Spanish vibes and good old-fashioned moombahton. (By the way what happened to moombahton?) Anyways, he got the crowd dancing and definitely warmed them up for the main man himself, Tigran Mimosa.
Mimosa took the decks wearing none other than a baby Biggie Smalls on his shirt. Galactic visuals illuminated the stage making the marijuana leaf on his decks visible. Music turned up, it was time to get swervin' with Mimosa. As the subwoofer's bass grew louder his tune "Swrv," took over the room. This track was the first release off the Future Trill LP he dropped a few months back. With an 808 bass heavy enough to make your head spin and pitched down vocals this track encapsulates Mimosa's persona perfectly. He is a genre-blending master, with an uncategorizable sound, and a swagger so deft. 
In a live setting his music resonates like a drug. It takes over your mind, body and soul all at once. Although one may claim a contact high in the atmosphere may be at fault, I beg to differ. (Mind you the man did roll one up during his set. You know, because he's Tigran Mimosa) Hailing from the West Coast, 16-year-old Tigran began nurturing a special craft. Well versed in hip-hop at a young age, Mimosa, saw the golden era of 96' which to this day he cites as a major influence in his crossover sound. Citing 2-pac, Dre, Timbaland, UGK, and naturally the one and only Biggie Smalls as his influencers, it is no question that at the root of all his music is a hip-hop father. He states, "I found a crossover from that psychedelic sound and that hip-hop sound. If you go back to my early days, you can see that my music has always been hip-hop oriented in one way or another — it has just evolved." His debut EP Hostilis carries listeners on a voyage, through deeply meaningful soundscapes and melodies. Interlaced throughout, vocal samples and spacey textures take the journey full circle and give way to a beautifully crafted sonic atmosphere.
Since that day EPs like Sanctuary and 58 Degrees demonstrate the evolution and many faces of Mimosa. Through experimentation and a never-ending search for new sounds the man has made medicinal music. If his music is a drug than False Idol is the doctor, which is Mimosa's record label. There seemed to be a theme that evening and general appreciation for artists like Cashmere Cat, Nortorious B.I.G, Nas, Ludacris, TNGHT, as Mimosa also dropped these artists tracks throughout his set.
Whether he is pacifying you into a relaxed state of mind or pounding your entire body with bass while chopping and screwing his way into your soul, the man has a raw magnetic energy only a few producers master. With just the right dose, I would drink a tall Mimosa track down everyday and you should as well. Free your mind and take a journey with Mimosa.