Pink Siifu and Fly Anakin have teamed up for "Dollar Dr. Dream" — a breezy ecosystem of a single that comes as the first taste into their upcoming collaborative project. Virginia's Fly Anakin, also known from his work with Mutant Academy, is a rapper's-rapper-type of lyricist. Anakin has been making a name for himself and his lyrical prowess with over fifteen albums released since 2008. His cohort, Alabama born, Los Angeles-based rapper, Pink Siifu has released dozens of projects but found widespread critical acclaim with his beautiful, 2018 full-length, ensley. He continued this momentum with this year's raw, genre-bending NEGRO further solidifying his position as one of the most innovative artists in music today. 
The track opens with its immediately engaging, lush production provided by Animoss of Hermit & the Recluse. A shimmering, vintage soul sample of a grandiose piano loop spreads over a bouncy, minimal drum pattern. Siifu and Anakin find themselves at home on the instrumental, trading smooth bars. The duo's instant chemistry makes 'flysiifu' an exciting prospect.  
"Dollar Dr. Dream" is available here via Lex Records: a London based label and film production company boasting a roster including MF DOOM, Danger Mouse, and MIKE. The collaborative album doesn't have a release date as of yet.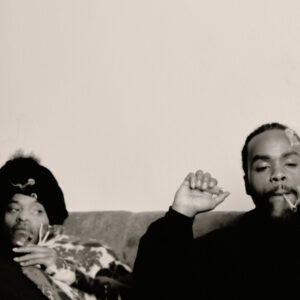 Connect with Pink Siifu: Twitter | Instagram | Website | Bandcamp | Spotify | Facebook
Connect with Fly Anakin: Twitter | Instagram | SoundCloud | Spotify | Facebook