Rapper, singer, and culture curator Dot Cromwell has released a brooding new track titled, "Me Ova U." Cromwell hails from Philly but has relocated to Brooklyn where he manages The Parlor, a creative art house. He has also taken to support emerging artists of color through Million Watts Music Group which he co-founded with R&B singer and songwriter DioMara. The single comes during a rush of momentum in Cromwell's career with the release of Full of Sin, his first EP, last year and his inclusion in Pharrell's hand picked playlist, I am OTHER Vol. 1. 
The track sets the scene in the middle of a late-night, internal struggle as Cromwell becomes his own worst enemy. Reckless lines like "I'mma always choose me over you," picture him caught in a place of both accepting his wrongs and struggling to find a real desire to mend them, ultimately defaulting to apathy.
Blavk Mvgk's layered production mirrors this duality with its use of Toronto-esque, brooding swells contrasted by lively, LatinX percussive shakes. Cromwell maneuvers through this to display his dual-threat vocal abilities, pacing back and forth in contemplative rap cadences and delivering a breezy hook. The track feels isolated, very much online, and deserving of multiple replays. 
"Me Ova U" is available to stream here via Million Watts Music Group.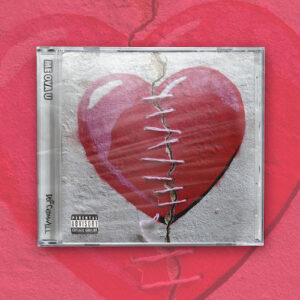 Connect with Dot Cromwell: Instagram | Twitter | Facebook | Website | SoundCloud | Spotify
DioMara: Instagram | Website | Facebook | Spotify
Million Watts Music Group: Instagram | Website | Twitter |  Facebook | YouTube