"To hear that breakbeat sound again felt so comfortable in a way because it's something from back in the day."
Bolstered by months spent in lockdown, nostalgia has become a recurrent theme in many people's lives. Whether it's for '90s fashion, early 2000s chat rooms, or for songs that used to only be played on physical devices, there is a tangible hunger for immersion in a time that felt simpler and less distressing. For veteran producer Ferry Corsten and burgeoning UK producer Trance Wax (Garry McCartney), that nostalgia may have started to creep up on them before any lockdown-induced trips down memory lane, but their timing could not have been any more precise for the release of their modern take on classic trance in the collaborative single, "Black Lion."
Soft-edged and wistful, "Black Lion" greets you like an old friend, unbothered by the time that has passed since you last heard anything of its kind. Corsten and McCartney greet each other much the same during our phone chat, hearing each other's voices for the first time after a collaboration that mainly lived over an email thread. "It was very basic what I sent to Ferry, and he sort of sent back the weapon," McCartney jokes, though it was his bootleg version of Atlantis' "Fiji" that first piqued Corsten's interest. "Last year I was doing a festival in Ukraine and James Zabiela was playing there and I was playing after him, so I was still sitting backstage and listening to his set. And I'm hearing this track that sounded so familiar to me which was an old trance track, but with breakbeats. And I was like 'wow, this is so cool.' To hear that breakbeat sound is so comfortable, but yet at the same time, it sounded so refreshing and new." The rest, it seems, would be history, as this collaboration neatly lent itself to Corsten's most recent project, UNITY, which sees him collaborating with artists from across the trance spectrum—Paul Oakenfold and Sander van Doorn to name a few—with a portion of record and gig sales benefitting VH1's Save the Music Foundation. 
"It feels great now to be able to make music with a much bigger purpose," he muses as the pair delves into an astute discussion on the business of modern music and how classic trance simply ceased to fit within the new formula. "I think at the moment people are looking for a 30-second snapshot Instagram video of a track," McCartney notes, "when back in the day the breakdowns lasted a minute, minute and-a-half and it was a melody, it wasn't snare rolls and screaming. It was melancholy and emotional a bit more, but nowadays it's more functional than it is melodic." It was this longing for the simpler days of when electronic music wasn't so conventional that inspired "Black Lion" with its humble arpeggios and sophisticated breakbeats. Though it clocks in at a standard three minutes, it feels patient, indifferent to the pressure of delivering a complicated drop. It flaunts its simplicity while keeping its head down, too busy ensuring it's in key to take note of its own reception. All the while being exactly the type of song to make conversations stop mid-sentence, and for the words "who is this?" to be mouthed amongst friends during an extended set.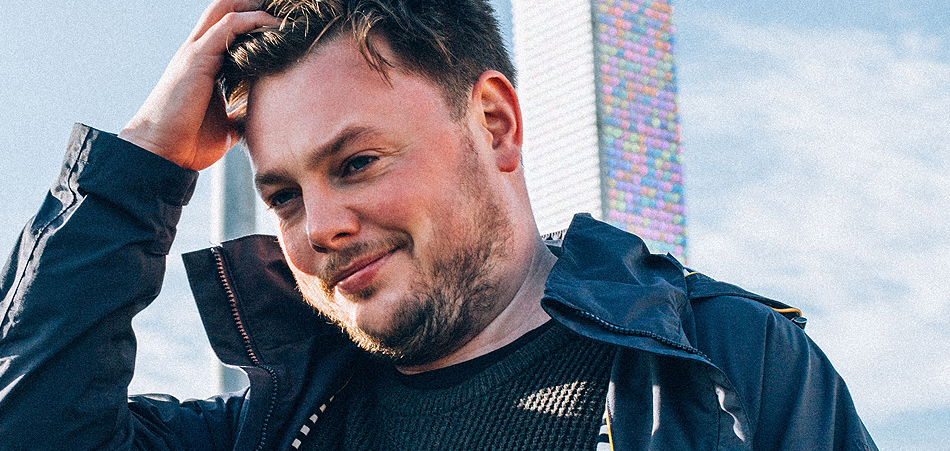 Careful to maintain the balance of classic and contemporary, it was important for the ardent producers to finish a track that felt fresh, without the bitter after-taste of a rushed assembly. A trait that Corsten notes has begun to become all too common. "With all the live stuff and the touring I feel like a lot of DJ artists were pretty much just making music to supply their next main stage stuff. Very rushed, your next set is next week, so quick quick quick. Now, it's not there anymore. I feel like there's more exploring going on again, going back to the roots of making music for what it is again." Of course, with the cancellation of live shows for the foreseeable future, there are also a lot of open questions about the venues that support them, with McCartney believing that nightclubs in particular are going to be one of the first to see a positive change. A sentiment that Corsten is quick to agree to. "It was exactly the festivals that killed the club scene as we knew it. If that's not going to happen (with mass gatherings not being allowed), it's probably going to go back to smaller clubs. Usually, I feel like the crowd [in those clubs] is way more there for the music and is way more patient and is willing to accept where you take them instead of hit after hit and two-minute edits and being bombarded with stuff. For music in general, I feel like the quality is going to be a good development." 
One of the greatest misconceptions about electronic dance music is that it lacks artistry. While the sounds of the modern streaming era can be jarring and cold, their predecessors were famously sheathed in warm melodies and gentler synths. With none more pronounced than classic trance. While the pair notes that each dance genre enjoys their own five-year cycle of going underground before resurfacing again, classic trance has always seemed to be somewhat of an exception. But with the world finally slowing down, it seems that the art of the melody is starting to see the light of day again, with Corsten's UNITY project and Trance Wax' reimagined classics serving as modern-day inspirations for the next generation of trance producers. 
Connect with Ferry Corsten:Spotify|Instagram|Twitter|Facebook