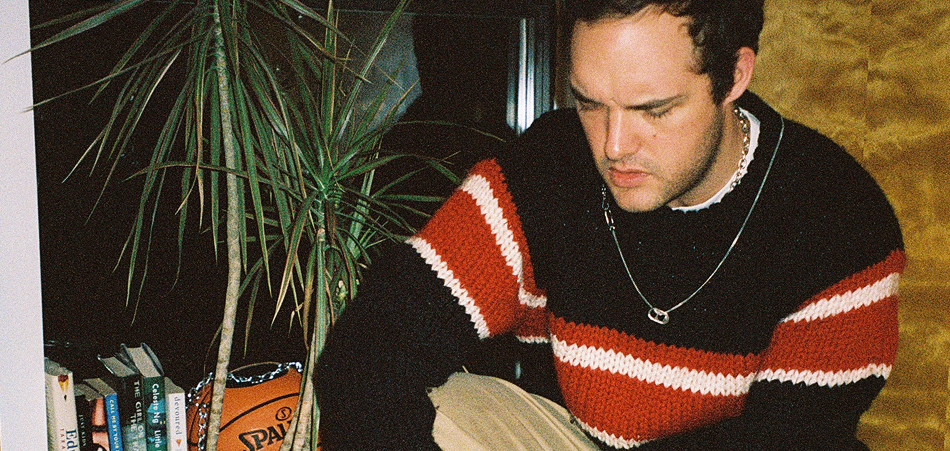 NYC-based songwriter-producer Jesse Aicher arrives with his second single "Last Night, 4 Years Ago," which features DYSN and We Met Offline. This follows Aicher's debut single "Surf's Up, I'm Drowning," a collaborative effort with bi-coastal LA/NY producer and songwriter Westerns.
"Last Night, 4 Years Ago" intertwines melancholic guitars, dusty trap-inspired drums, and indie-R&B accents. The soundscape enters pacifying terrain with comforting melodies and dreamy intonations. Aicher's warm vocals are reassuring and tranquil as he delivers lyrics that reflect on past relationships. There's a particular delicacy at play here, as listeners will be consumed by the song's underlying reflectiveness. Relatable to a T, "Last Night, 4 Years Ago" recounts the obtrusive ways on how the feelings of past romances tend to sneak up on us even when we thought we've moved on from that time in our lives.
"This song is very personal to me," says Aicher in an email. "When I was writing it I was reflecting a lot on a long relationship I had been, and was surprised to realize how different we were, but also that that difference had been the source of a lot of excitement and energy. That intensity, good and bad, had lingered with me."
"Last Night, 4 Years Ago" is the second collaboration between Aicher, DYSN, and We Met Offline following DYSN's 2017 single "IRL" feat. Prelow. Jessie Aicher and We Met Offline also make up the electronic pop duo Prelow.