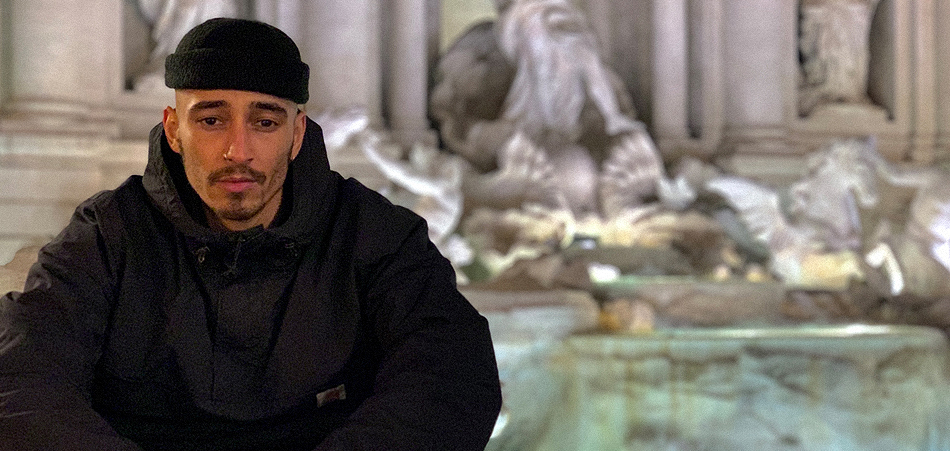 Following a stellar release on InterGraded earlier this year, Otik has joined the Gobstopper Records roster to release his newest EP, Thousand Year Stare. Consisting of four tracks, the EP marks an evolution in sound compared to previous works; it's more clear than ever before that Otik's style is largely a product of his upbringing in Bristol.
The title track, "Thousand Year Stare," retains elements of some of Otik's previous work. Maintaining a refined and mature sound, it's a gentle track to open up the EP before things become more club-focused. Much like the final track, "Means Nothing," it's atmospheric and emotive—despite each track coming in heavy with the drums, they also feel light and delicate in places. The combination makes for a trip-infused listening experience, while flaunting Ashley Thomas' range as a masterful producer.
Both "Antihero" and "Ghost Mole" take things to an alternate universe. Made with the dancefloor and a booming sound system in mind, "Antihero" is where things start to get serious, bass-y, and just the tiniest bit eerie. Everything about this track feels fuller and heavier than others—it's brimming with energy. There are no doubts that "Antihero" will be doing the rounds this year, if not in clubs then via live-streams and mixes. "Ghost Mole" fits into place perfectly after "Antihero," with fierce percussion and distorted bass making this one a face-screwer if ever there was one. Thousand Year Stare brings Otik one step closer to being one of the big names in the UK scene—if he continues to churn out releases as impressive as this, it won't be long until his name's in lights.
Thousand Year Stare can be streamed via Spotify and purchased via Bandcamp.