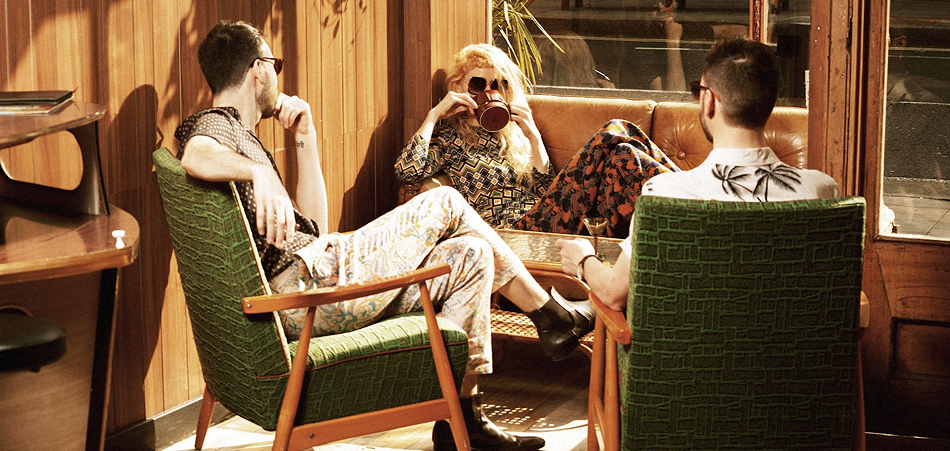 What if cigarette holders had never gone out of style? What does it feel like to time travel? If you close your eyes and listen to "SMABTO" (some mistakes are better than others), the debut single from London-based trio Dance Lessons, you may just know a little something of both. The song has hints of classic jazz, a deep '70s groove, and modernist pop; sophisticated, sensuous, and intensely experienced, the music disrobes slowly and leaves you with a fierce appetite for more of the same—would you have it any other way?
"SMABTO" is a sonic cavern that houses within echoes of times gone by, of lavish parties and unexpected memorable nights, and memorable people, regrettable or not. From the cool, cream-smooth sax embellishments to the smoldering bass that rumbles beneath the sparkling-dangerous lead vocals, "SMABTO" mixes its cross-century elements for a musical Soixante Quinze you take in slowly. The song is about regrettable choices and inadequate people, but the upbeat ambiance created suggests the pairing of those is not always a bad thing, sometimes it is what life is all about.
Dance Lessons pulls off this exquisite number thanks to the impeccable production of band leader Ann (lead vocals, sax, drums) who alongside Nat (guitars) and Tom (bass) enters the public eye sounding as fabulous as the music of yesterday and as intriguing as the tunes of tomorrow. If good first impressions are considered something of a relic in the new roaring '20s, then Dance Lessons is making them fashionable once again.