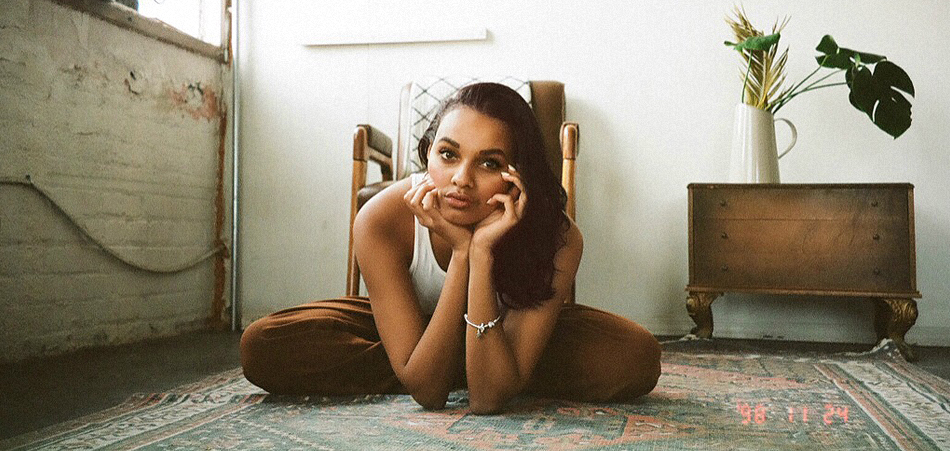 ID follows Liza's journey of gradually opening up to someone special. Though her expression of love is slow-blooming, it's one that is worthwhile because it's based on more than just fleeting feelings.
"Heavy" is about craving the anchor of a companion but acknowledging that that same anchor comes with inevitable burdens. The act of surrendering requires a vulnerability that Liza isn't quite ready to reveal. The Toronto songbird's inhibitions aren't just tied to the other person, but to the hesitations within. Amongst the swirling aura of curious synths and warbling percussions, she slowly starts to become comfortable with the idea of letting down the guards that have protected her. 
"Morning Glory" is the result of the patience Liza has built up. It's about an unconditional love that stays passionate from the early AM to the evening hours. She revels in the desire to be in the presence of her lover as he wakes, tapping into tender sentiments of surrender over the gentle trill of a jazzy soundscape.
Liza soon catches herself falling head over heels on "Second Guessing." Trying to separate her anxious thoughts from her visceral wanderings, she soon realizes she's too far in to backtrack, and fully allows herself to fall in love—without hesitations this time around. ID is the first segment from Liza's upcoming three-part project series. Be on the lookout for more from the R&B/Neo-Soul artist later this year.