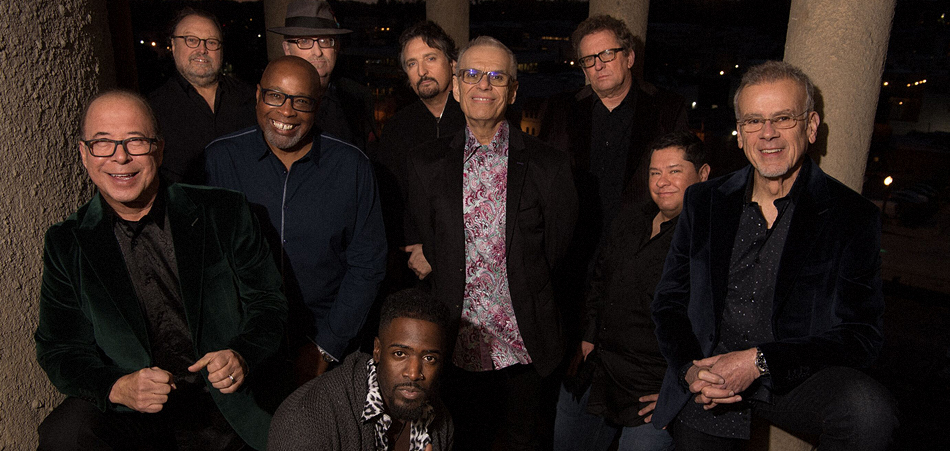 One might think that after more than 50 years together with busy touring schedules and 26 albums released, a group like Tower of Power could ride off into the sunset with a secure legacy as a vital, trailblazing ensemble. For these music veterans, however, the funk cannot be stopped. Not long since the release of the 50th anniversary album Soul Side of Town in 2018, TOP has returned with a new album, Step Up, which is due out March 20. They recently released a single from the LP, a heartwarming jam called "Let's Celebrate Our Love" that shows that the group is as powerful as ever.
The new track reflects a band with exuberant energy and superb musicianship, proving once again the significance of live instrumentation in soul music. A rock solid rhythm section paves the groundwork for TOP's signature horn section, who do not disappoint. Over the top of it all, though, is front man Emilio Castillo, whose elastic vocals are timelessly stylish. With an evolving cast over the years, Tower of Power has been able to stay current and maintain their infectiously fiery energy. "Let's Celebrate Our Love" proves that this mighty band doesn't need to think about calling it quits any time soon.
Step Up will be released on March 20 and is available to pre-order here.
Connect with Tower of Power: Instagram | Twitter | Facebook | Website | Spotify