On paper, this year is shaping out to be a very exciting year for the hip-hop community and destined to set the trend for the rest of the decade. While 2019 gave us a number of rising stars that made their mark, a lot of fans were left hungry and unsatisfied as a lot of rap's heavyweights went MIA without a new body of work in sight. If anything, many that sat out last year chose to in order to participate in the conquest to takeover 2020; it is so many artists expecting to drop with more still coming that I had to rewrite this list twice. While the giants of the genre will be dropping projects that will cemented as moments to christened a hot start for the new decade, bubbling rappers are also looking to release a potential classic to throw in their own catalogue that will propel them to stardom. As we look forward to the star-studded year that rap music in 2020 is set bring us and the arguments we are sure to stir up from the readers of this list, the EARMILK Staff present our top 25 most highly-anticipated rap albums of the year.
25. Kid Cudi, Entergalatic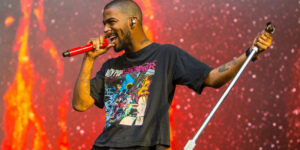 Big Brother Cudder has ventured off into a path that few rappers have been able to find themselves in. After a series of successful acting roles in various movies and television, he recently announced that he was cut a deal from Netflix to write, produce, and play the lead role for his own show called "Entergalactic". It was also said that he will be releasing an album under the same title of the show. This will serve as the first solo LP for Cudi in four years. If his 2016 release Passion, Pain, and Demon Slayin' proved anything, it's that the Cleveland singer has been lost his touch on being able to evolve himself as an artist. As long as the hums don't go anywhere, it's no doubt that Cudder will make his next project as cosmic as it can possibly be.
24. Key Glock, The Yellow Tape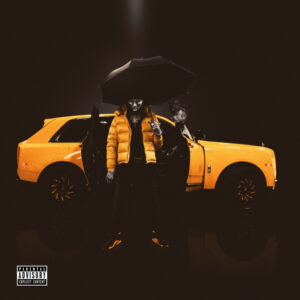 Key Glock is easily one of the hottest artists to have risen up within these last two years. Coming straight out of Memphis, the Paper Route signee still hot from the shining moments he held on the Dumb & Dumber collaboration mixtape that was made with fellow Memphis rapper Young Dolph. Now, Glock is gearing up to release his fourth solo project The Yellow Tape, which is scheduled to drop on January 31st. So far, the first two singles from the album "Look At They Face" and "Mr. Glock" are hyping up the upcoming project to be a very promising body of work that's going to catch a lot of replay value throughout the year. With no indications of any features being found within the project's tracklist, it leaves him with full freedom to showcase his potential stardom as a solo artist.
23. Vince Staples, TBA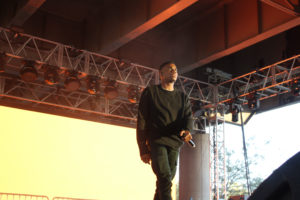 Vince Staples has not only been proven to be a fiery lyricist but one of the most recognizable personalities in the game. Since his last release in 2018, Vince has been pretty busy as he's been starring in his own self-titled show that debuted last August. The month also came with another surprise as Vince also chose to part ways with the label to sign a new deal with Motown Records after he fulfilled his contract with Def Jam following the release of FM! So we should be looking forward to hearing a new Vince Staples project any day now.
22. Big Sean,TBA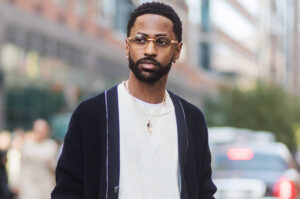 After postponing and later canceling the Unfriendly Reminder tour in 2018, Big Sean released a statement to the public that he came to the difficult situation because of how locked in he was in the studio along with the "deep creative space" he was hitting. Within the last few months, the GOOD Music signee has begun to rollout a few singles with "Bezerk", "Overtime", and "Single Again". While many details on the album have not been released or discussed with the public, the Detroit rapper has said that he feels that his upcoming album will is the best music he's ever made 'by far'. If he can back it up, his project will shape out to be one of the projects to look out for as he steps back into the game again.
21. Lil Yachty, Lil Boat 3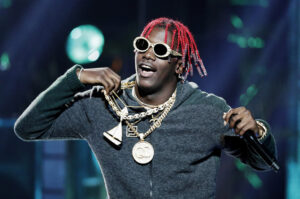 Lil Yachty was apart of a handful of artists that decided to stay quiet in 2019. It's very understandable that he chose to do so, considering the fact that he had a spectacular 2018 as he released two albums Lil Boat 2 and Nothin' 2 Prove. As 2019 began to come to a close, Yachty began to tease his third installment of the Lil Boat series. Originally announced that it would see a release date in October of last year, fans should expect for LB3 to drop at anytime. The Atlanta rapper has also spoke on a finished joint album with Trippie Redd but further details have yet to be released regarding the project. 
20. Juice WRLD's posthumous album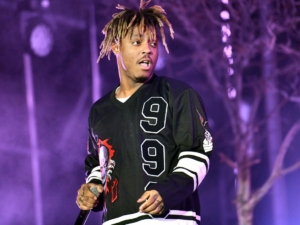 Juice WRLD's death was a tragedy that shook the rap industry to its core as it was another promising star that was gone too soon. Not only was he a proven songwriter that he was able to channel his most inner emotions into smash hits but he was one of the best freestylers in the game. Literally, his second album Death Race for Love that debuted at #1 on Billboard was recorded in one takes without any writing prior to going off the dome inside of the booth. Not to mention his abnormal work ethic in such a short time span of his career, the late rapper went on record to say that he has hundreds of unreleased songs sitting in the stash. In the wake of his death in December, it is not too far fetched for a posthumous project to be released in his honor. R.I.P. Juice.

19. 21 Savage, SA3/Savage Mode 2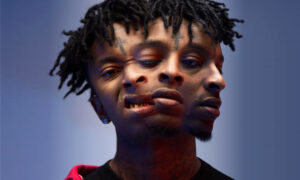 As 2019 was filled with headlines, there wasn't a more bizarre story than 21 Savage being arrested by ICE officials and facing deportation. Despite the odds placed against him, that didn't stop him from releasing his sophomore solo album i am > i was would go on to be his first project to debut at number one along with his first album nomination for a Grammy. Aside from his single "Immortal" that was used as promotion for the Mortal Kombat 11 video game, the Zone 6 rapper was very quiet last year. In an interview with Billboard, he told the publication that he was sitting on about two albums worth of unreleased material. So fans could be looking forward to two different projects: his third solo album and sequel to his Savage Mode collab project with superstar-producer Metro Boomin.
18. Lil Wayne, Funeral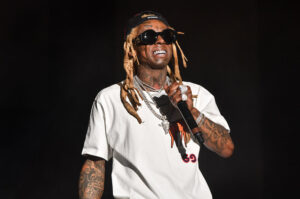 It's a great feeling to put Lil Wayne in a "most anticipated" list while being able to expect an actual studio project before the year is over. After five years of dealing with label issues in regards to his contract with Cash Money Records, 2018 was finally the year that Weezy F Baby was able to release his highly-anticipated Carter V. As the new decade begins, Wayne is gearing up to release another studio LP entitled Funeral. The project was originally slated to be released before the end of last year, it looks like Weezy fans can expect to see it drop as early as next month.
17. Gunna, TBA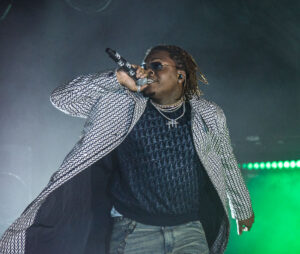 There was arguably no rapper that made more appearances on projects within the last two years than Gunna. He shot himself into stardom in early 2018 and he has refused to take his foot off the gas as his sequel to Drip or Drown was met with critical acclaim as it gave a substantial amount of replay value last year when it was released. Recently on Instagram, the Atlanta rapper has been previewing unreleased snippets of new music while also hinting at a new project being dropped this year. If that is true, then we can look forward to hearing Gunna continue wave running and dominating your AUX Cord.
16. Lil Baby, My Turn/Lamborghini Boys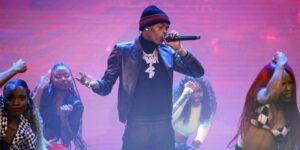 Lil Baby has been on third base with his upcoming project just waiting to bring it home. Already deemed to be one of Quality Control's brightest acts, Lil Baby is currently prepping to rollout to his sophomore studio album My Turn. Expected to be dropping sometime in February, the first two singles "Woah" and "Sum 2 Prove" have been gaining a lot of momentum. For fans, they are really in for a treat as he's already said that he will also release a mixtape called "Lamborghini Boys". 
15. Da Baby, TBA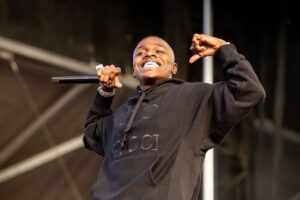 Nobody had a better standout year in 2019 than Da Baby as there wasn't a thing he couldn't do. On top of making multiple standout guest appearances on various projects including his stellar verse from "Under the Sun" on Revenge of the Dreamers III, he managed to release two studio albums met with critical acclaim, scoring his first Billboard top 10 hit, appear on the XXL Freshmen list, and solidify his mainstream status with an SNL performance. While most would bask in the moment, the Charlotte native refuses to take a break as he has already announced that he is back in the studio as he prepares to release another album this year. It doesn't matter what obstacles are placed in front of him or how long it's been since he's hit the brakes, it will never be enough to stop him from going Baby on Baby.
14. Isaiah Rashad, The House is Burning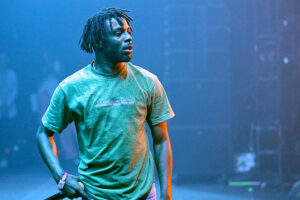 Of all the Top Dawg signees that were added to the roster following Black Hippy, nobody has been more mysterious and quieter than Isaiah Rashad. Since he last dropped his debut studio album The Sun's Tirade back in 2016, everybody in TDE has released a new project except for the Chattanooga rapper himself. If you haven't heard of him, it's probably due to the extremely low profile he first came into the scene back in 2014. Nonetheless, that hasn't stopped him from building a devoted fan base with his impressive yet short discography. Now that he has announced that a new project will be coming, I am really hoping that this is the project that will catapult him to a level of stardom that so rightfully deserves. New music already looking promising as he began to preview songs during his Day N' Vegas to add hype to the forthcoming album The House is Burning, which could be an ode to his hometown and the collective of artists that he came up with (really hoping for another Isaiah Rashad and YGTUT collaboration).
13. A$AP Rocky, TBA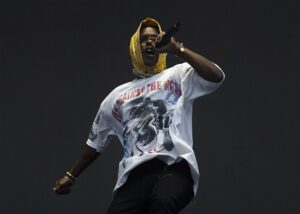 If you've been keeping up with your blogs and Twitter timelines, you've probably noticed that Pretty Flacko has been getting tried by a lot of people, even whole countries. Back in June of last year, Rocky was arrested in Stockholm and found guilty for assault because of a street brawl. He wasn't able to come back until August after being put in a Swedish prison and when he did, he released his single "Babushka Boi" where he sounds back in Flacko Joyde mode more than ever. Just last month, Joe Budden went onto his podcast to speak on if A$AP Rocky was a legitimate star in music industry. What Joe and many do not understand is what the A$AP Mob leader has known for years to be his strength: he always seems to excel whenever he feels his back is against the wall. With Rocky releasing his first single in almost a year could be an indicator, it could be that he's ready to silence any of his naysayers because his trails and tribulations make up some of his best inspirations to led him to become a superstar in the first place. "I would like to dedicate, to the scar on my face, all the stars in the globe, the World is Yours, Scarface"
12. Migos, Culture III: Last Chapter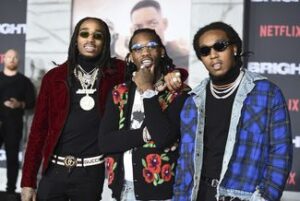 This is the very last Culture album. This is the iconic series that cemented the Atlanta trio's status of being household names. There is where their first #1 album, first #1 song, their first platinum and double-platinum projects all came from. It makes sense why they're calling their third installment The Last Chapter, as it could mean that Migos will be taking a break to focus on their own solo careers. One thing is for certain, Culture III will be another chart-topper packed with anthems that'll be ready to rock stadiums.
11. Young Thug, Punk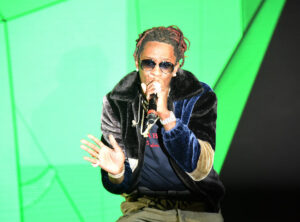 After how many influential projects that Thugger has released throughout the entire decade, it is very hard to fathom at times that he just released his debut studio album last year. So Much Fun lived up to its hype as it scored the YSL rapper his first #1 album. To our satisfaction, Young Thug announced that his sophomore album Punk will be releasing sometime in February. While it has not been confirmed, Thug could also be releasing one of the unreleased collaboration projects he had with Gunna, Future, and the late rapper Juice WRLD.
10. Mac Miller, Circles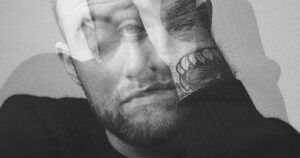 Mac Miller's death was a tragedy that shook the entire music industry up into a state of disarray. It was another musical talent that passed away at the prime of his career. We watched him grow up from the budding frat boy rapper to a level of maturity that molded him into becoming one of the most introspective hip-hop songwriters that became a voice for a troubled generation. When it came out that the Pittsburgh native had died, news began to circulate that he was in the middle of creating the follow-up to his previous effort Swimming. As it was no secret that Mac had a work ethic that very few artists could keep up with, his family should not be thanked enough for making the decision to release his posthumous album Circles. For many of those that were devoted fans, this album is the last farewell they needed to draw an end to the book they had only begun to read after scratching past the cover.
9. Megan Thee Stallion, TBA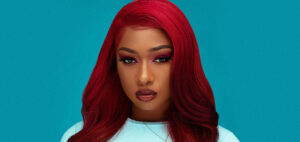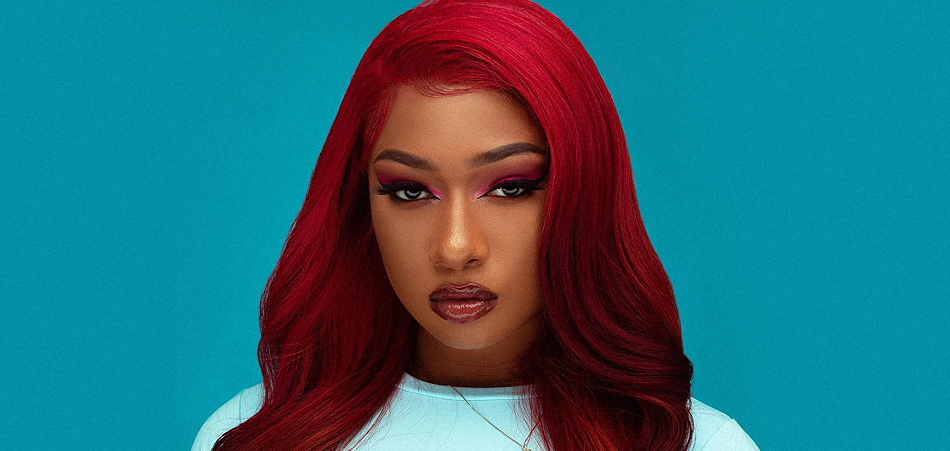 There was no one that was able to dominate the summer of 2019 more than the Cognac Queen herself, Megan Thee Stallion. The Houston rapper could not be stopped once she released her debut mixtape Fever, which debuted as a top 10 project. Now that she has become a star and selected to be a XXL freshman, a lot of eyes are on her as she unravels her debut album. For the faithful Hotties, this will be a treat as she's expected to introduce a new persona as well as a softer side to Thee Stallion. For now, Megan is already gearing up to release her first lead single in the next few days while she's been seen in the studio working with legendary producer group The Neptunes. This might just be the album that will be the first of many future projects to reach the top of the charts.
8. Childish Gambino, TBA….ish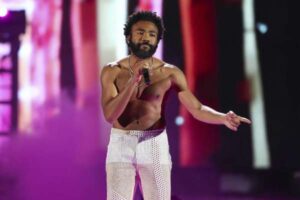 Childish Gambino is probably the most far-fetched selection on this list. The last time that Donald Glover had dropped any new music, it was the 2016 release Awaken, My Love album that was directly influenced by '70s funk and soul. After his last project was released nearly five years ago, the MC announced that his next would be intended to serve as his last album. Giving this heavy involvement with his acting and screenwriting career, it is no telling when Gambino will decide to release his album or if his final project will be a rap album at all. When he does, you can expect for all eyes to be on him.
7. Playboi Carti, Whole Lotta Red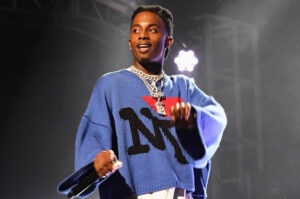 Playboi Carti was one of the biggest rappers of last year and he didn't even release any new music. He managed to score an appearance on the Spotify's US top 50 lists off of a leaked song; Carti is not a mumble rapper but rather a rockstar in his own right. Almost the whole year, the Atlanta rapper had teased his next solo album Whole Lotta Red and his joint project that he had finished with Metro Boomin. If so, fans should be expecting Carti to give them a reason to destroy a mosh pit to. 
6. Lil Uzi Vert, Eternal Atake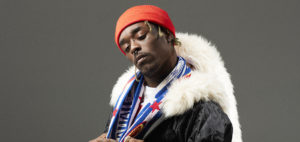 Eternal Atake has easily become one of the sought after projects for this year and we have been waiting for over two years since it was first announced in 2018. After a series of bumps in the road that was due to issues he had with his label. Now that those problems have seemed to be taking care of, the "XO Tour Life" rapper seems very focused on preparing the release of his forthcoming studio album. It will be very interesting to hear how much of his sound has changed after being away and almost retiring from rap last year.
5. Drake, TBA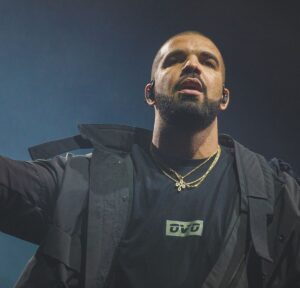 At this point, there isn't ever an introduction needed for the megastar Drake. His name is THE household name and every time he releases a new project, it is one birthed from two-thirds of precision and one-third Aubrey Effect. While he's arguably the most popular rapper alive, one has to begin to ask the question at this point: what else is there to prove? With the 6 God officially back in album mode, there isn't any telling what answers and confessions the Toronto rapper may begin to reveal.
4. Cardi B, TBA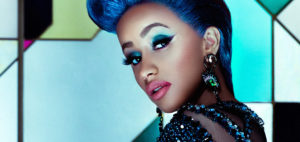 Nobody is probably feeling more pressure with trying to avoid the sophomore slump than Cardi B, who first instantly rose to mainstream success back in 2018. With her triple-platinum debut album Invasion of Privacy, she was able to score her first two #1 singles along with snagging Rap of the Album at the 2019 Grammy Awards. Now, the Bronx rapper is preparing for the follow-up with the first single "Press" gaining huge ground amongst streaming and radio charts. It's almost guaranteed that Cardi will find successful of Billboard lists but if she can deliver another standout album, she might even be able to top her original debut's numbers.
3. Drake and Future, WAT2BA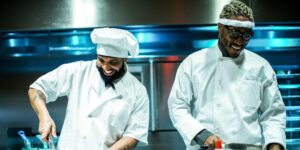 Just when you think that 2020 couldn't get even more toxic while adding onto a slew of wild turns this early year has already taken us on, Drake and Future are back in order to drop the highly-anticipated What a Time to be Alive sequel. While the idea had first began through rumors, the two superstars added fuel to the flame when they released their two-part track called LIFE IS GOOD. Given the profile of both rappers along with the deep chemistry that the two seem to share with one another, Drake and Future could be sitting on arguably the best rap collaboration project of the year.
2. J Cole, The Fall Off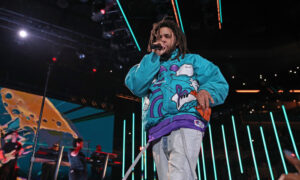 Since we last heard from J. Cole in his 2018 LP K.O.D, the rapper has stepped away to be less of the humble, Young Simba that first popped up on everyone's radar to assuming the Big Brother role that has begun to face his idols as his rivals in terms of his pen. On the outro of KOD, the Fayetteville rapper began to baby-step us into gearing up for the proper follow-up to be released in 2020: The Fall Off. Judging from the man that still goes platinum with no features consistently, it won't be a sign that J Cole will be falling off any time soon.
1. Kendrick Lamar, TBA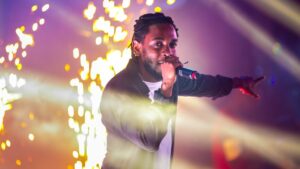 Kendrick Lamar has reached a level of superstardom that many artists can't even begin to grasp. After releasing a slew of universally acclaimed projects since his debut album, the Compton rapper has reached such a point that he does not need to constantly release music in order to remain noteworthy within the industry. Instead, his silence only makes him more larger-than-life and his fans more eager to hear a new project that will instantly become stamped as a shining moment in hip-hip for the year. According to Billboard editor Bill Werde, K. Dot's next album might already have been finished and it may also hold more rock music than ever before. Needless to say, we're always in the mood for some new Kung Fu Kenny to drop.
Connect with Kid Cudi: Instagram | Twitter
Connect with Key Glock: Instagram | Twitter
Connect with Vince Staples: Instagram | Twitter
Connect with Big Sean: Instagram | Twitter
Connect with Lil Yachty: Instagram | Twitter
Connect with Lil Wayne: Instagram | Twitter
Connect with Gunna: Instagram | Twitter
Connect with Lil Baby: Instagram | Twitter
Connect with Da Baby: Instagram | Twitter
Connect with Isaiah Rashad: Instagram | Twitter
Connect with A$AP Rocky: Instagram | Twitter
Connect with Migos: Instagram | Twitter
Connect with Young Thug: Instagram | Twitter
Connect with Megan Thee Stallion: Instagram | Twitter
Connect with Childish Gambino: Instagram | Twitter
Connect with Playboi Carti: Instagram | Twitter
Connect with Lil Uzi Vert: Instagram | Twitter
Connect with Drake: Instagram | Twitter
Connect with Cardi B: Instagram | Twitter
Connect with Future: Instagram | Twitter
Connect with J Cole: Instagram | Twitter
Connect with Kendrick Lamar: Instagram | Twitter