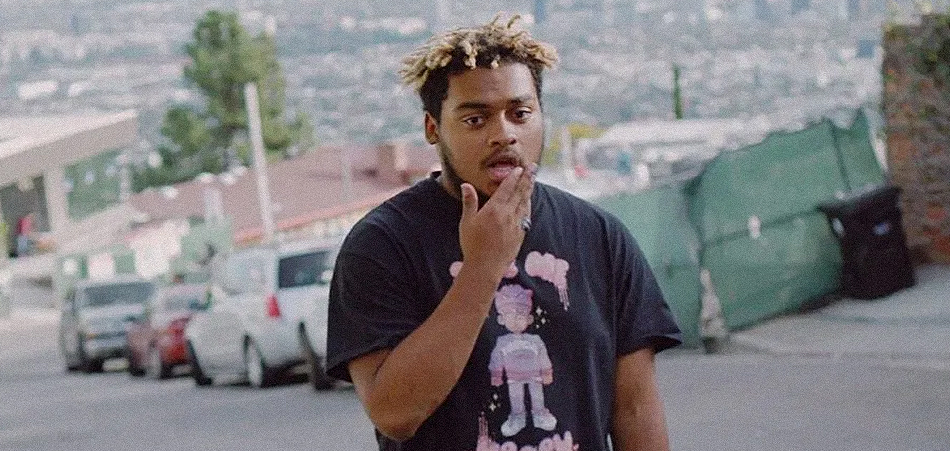 Energetic young rapper Keshore has linked up with eclectic Kevin Kazi to deliver a new track "Apple Juice." The bouncy two-part banger opens with a maniacal anthem of misbehavior and ends with a fluttering brag of lyrical dominance. Both iterations of trap jam are stellar as their differences highlight the respective strengths while painting a more thorough portrait of Keshore's lyrical ability. More importantly, "Apple Juice" is incredibly infectious, overflowing with personality and clever bars. Its' accompanying music video is just as unrelenting with unpredictable trembling camera shots and dark, shimmering snapshots of a wild night.
The two juxtaposing beats on "Apple Juice" are both strong in their own right, one sounding like scheming up evil plans in a hidden lair and one sounding like just meditating on an evening rooftop. However, the track is held tightly together by the strong boasts from Keshore throughout and Kevin Kazi on the second half. Both ends have fun anomalies of self-righteous trap themes, just more suited to the context of the respective beats. The lyrics are incredibly bold and in your face, even hilarious at their best. The two standouts are by far "Bitch I'm big ballin', choppa sing like Phil Collins," and "I'mma get geeked up, play some fuckin smash and watch porn 'til my wrist hurt." Though not necessarily for the faint of heart, the two rappers deliver jarring and memorable bars that nail the wild aesthetic that is aimed at.
"Apple Juice" is great music for parties, car rides, and late-night garage rants with your friends. Its unstoppable both lyrically and sonically and if not appreciation, it at least demands respect. It adds another interesting angle to the wacky mind of Keshore while also just being an excellent rap song. Check out the track and matching music video above.
Connect with Keshore: Soundcloud | Twitter | Instagram