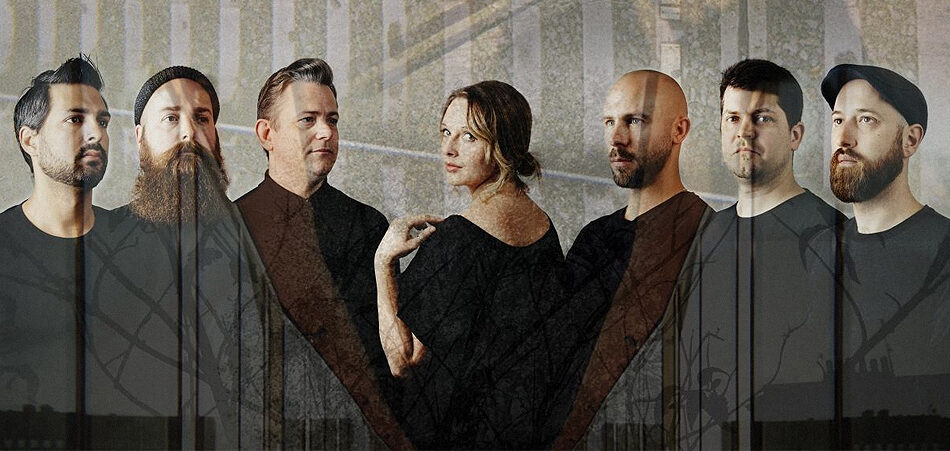 As this decade nears its end, with the promise of a new one shortly on its heels, we are left to wonder about all the things we've accomplished over the past ten years, and more importantly- all the music that spurred us on. One band that echoes this thought is Submotion Orchestra. Celebrating the ten-year anniversary of their debut in 2009, the British seven-piece electronica band digs through the archives of their own memories, releasing a dazzling cover of Robin S' iconic dance anthem, "Show Me Love". 
"'Show Me Love' was an absolute anthem when we were kids and we thought it would be a fun tune to cover," the band excitedly shares. "We also thought it would work really well with Ruby's vocal 'cos it has that blend of hope and melancholy that we love." 
Where the 1993 classic was spirited and blunt, this cover moves a little slower, hits a little softer, but invokes a rush of emotions all the same. Maintaining the same beloved melody, the production starts to take its own liberties with contemporary delayed synths and subdued percussions. The band's smooth jazz influence seeps through with horn lines, delicately overlaid on top of soothing key strikes. All the while, Woods' feathery vocals gently step over the bed of sounds, soothing and reassuring. 
Taking a song overwhelmed with passion and turning it into an almost hypnotic lullaby seems like an appropriate way to bid farewell to a decade marked by great music, and even greater progress. Because if there is anything we've learned, it's that oftentimes, less is definitely more. And when a song is beautiful and sung with authentic devotion, that's when it can truly become one to remember. 
Connect with Submotion Orchestra: Facebook|Twitter|Instagram|Spotify