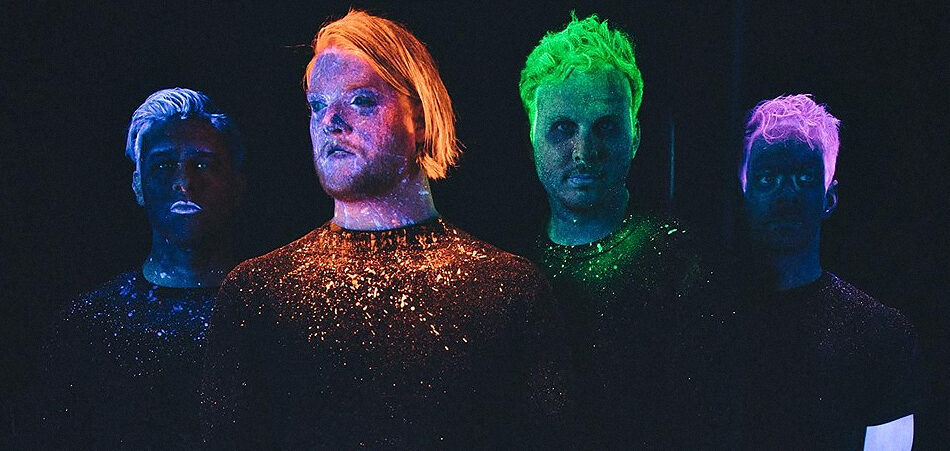 Indie dark rock trio Midnight Divide deliver their signature sound of cinematic alt-rock with their fierce four-track release. Entitled Weapons-Grade Amnesia, the EP shines with organic, edgy soundscapes, gritty vocals, and driving basslines.
Kicking things off with "Who Do You Think That You Are," the track features booming bass and intense tenacious vocals. Moret sings "It feels so good when you love me, feels so bad when you leave me. Confirmation you're a mastermind." The earnest lyricism behind this track is a textbook narration of manipulative codependent bonds.
"Inherent Vice" slows things down a bit with wistful instrumentation, rising synths, and fiery vocals. The imaginative song illustrates feeling trapped in a cycle of bad relationship habits. This highly relatable message provides listeners with a personal connection to the track. We all have our own vices. 
"Say You Believe" showcases a bold arrangement of pounding drums and sharp synths. Crafting a hard-hitting track that details the hope we have to overcome our flaws, there's a determined energy the song exudes, stylistically reminiscent of bands like Imagine Dragons.
Frontman Austen Moret confides, "I think I've found over the years that music is really the best way I'm able to cope and express myself in a way that feels honest and real. Somehow you always find the best things to say way after the fact." Weapons-Grade Amnesia is a masterful exploration of self-awareness, yearning for a better future and overcoming odds.
Connect with Midnight Divide : Facebook | Twitter | Instagram