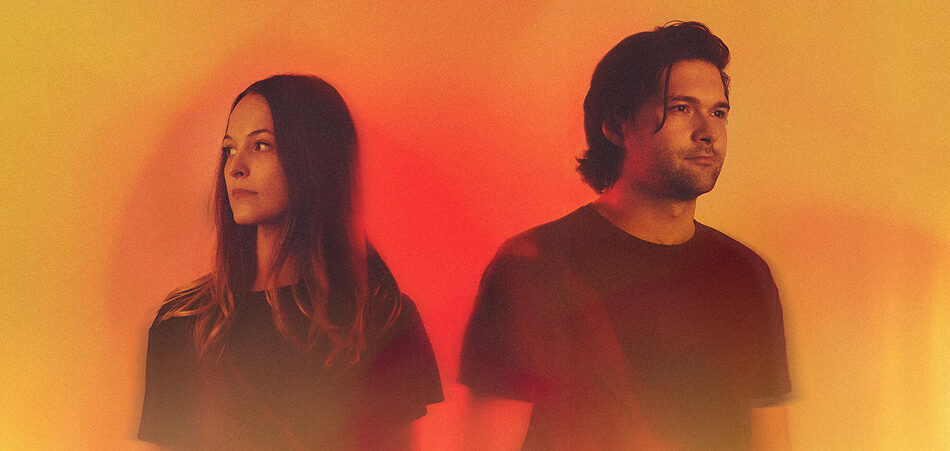 London has long been a city associated with cultural movements, artistic expressions, and a general gathering place for global opinions alike. It has also birthed many musical talents, including the newly formed duo Vanbur. Comprised of film scoring composers Jessica Jones and Tim Morrish, Vanbur's sound intertwines the cinematic with the ethereal, resulting in something a little more humble with just a tinge of dramatic. 
Following the climate protests in London this year, the pair polished off their debut single "Human," a track marked by subtle lyrics and an emboldened message. 
Though it didn't start off as a political statement, "Human" lives up to its name by succumbing to the most human experience — change. "The production grew out of some layered vocal experiments which became a song about lighting a fire from within," says Jones. "As the climate protests started happening in London this year, the song morphed into a piece about collective change, and the energy and power of many people uniting." 
Channeling this energy through vocal harmonies and sweeping electronic instrumental compositions, the duo firmly nestles itself into the arms of a dream pop production fitted for a powerful movie montage. Or even just for a solitary moment with nothing but your thoughts and the feelings invoked by Jones' hushed vocals. Elegant yet complex, the production weaves in wistful piano notes with softly beating percussions and subtle synths, rising when needed to before falling back down to a calm lull. It's a bold introduction, and one that won't be forgotten when their debut EP releases on January 17, 2020.
Connect with Vanbur: Facebook | SoundCloud