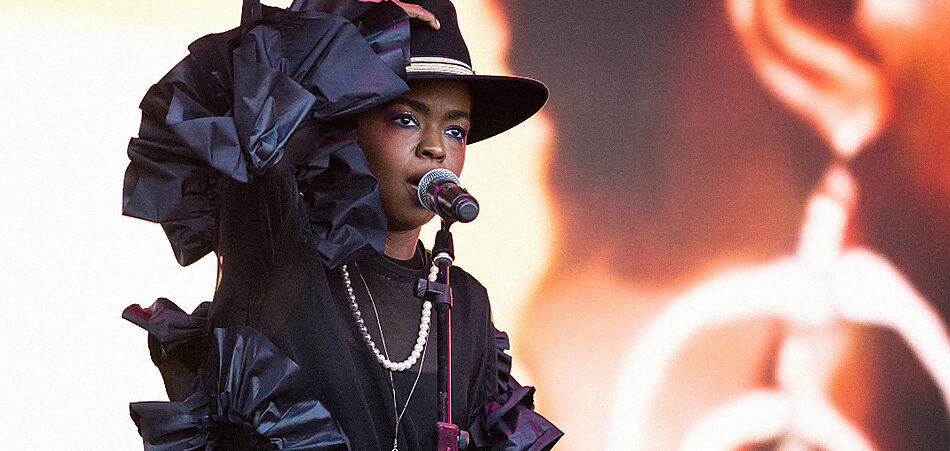 On November 15th, the legendary New Jersey rapper, singer, and songwriter, Lauryn Hill, released a powerful new track, "Guarding The Gates," which is on the soundtrack for the movie, 'Queen & Slim.' After years of not dropping any new solo singles, who would have thought that Lauryn Hill would return with such a beautiful, calming, and passionate track that not only touches the soul but also dives deep into it. Nevertheless, this kind of single is to be expected from such a spiritually in tune and woke artist like herself. 
The deep lyrics and the soothing melodies set the perfect tone for the song. Bringing the perfect balance, "Guarding The Gates" is gentle, but the lyrics are strong and will hit parts of the listener's core. This song brings peace but it also triggers the emotions so that they can stop hiding; instead, it reminds the emotions to come out to play. 
Lauryn Hill is known for many of her love songs, such as "Can't Take My Eyes Off Of You," "Turn Your Lights Down Low," and "I Gotta Find Peace of Mind." Her new track, "Guarding The Gates," should be added to this list. Throughout the track, Lauryn Hill places great weight on love. In the song, she asks, 'Don't you wish you had real love? Yes, I'm in love.' However, she doesn't stop there, Lauryn Hill also brings mental health into this love song. She asks, 'Tryna mix myself for society. But can you tell me, where is love in anxiety?' She continues to sing, 'These broken thoughts are in my mind. Can't let 'em get down in there.' All of these compelling lyrics are almost to be expected because she has always placed great importance on the mind and its connection to love in her music. 
It is almost expected that 'Queen & Slim,' which comes out on November 27, 2019, will be an influential and powerful movie, especially because of Lauryn Hill's involvement in the movie's soundtrack. The movie, 'Queen & Slim' seems to show police brutality and systematic discrimination. Therefore, it is no surprise that Lauryn Hill was a part of the soundtrack because she has also shown a strong stance against discrimination and is an advocate for the Black Lives Matter movement, especially in "Mystery of Inequity" and her song, "Black Rage." 
Feeling the power, this new track, "Guarding The Gates," from Lauryn Hill is emotion-filled.