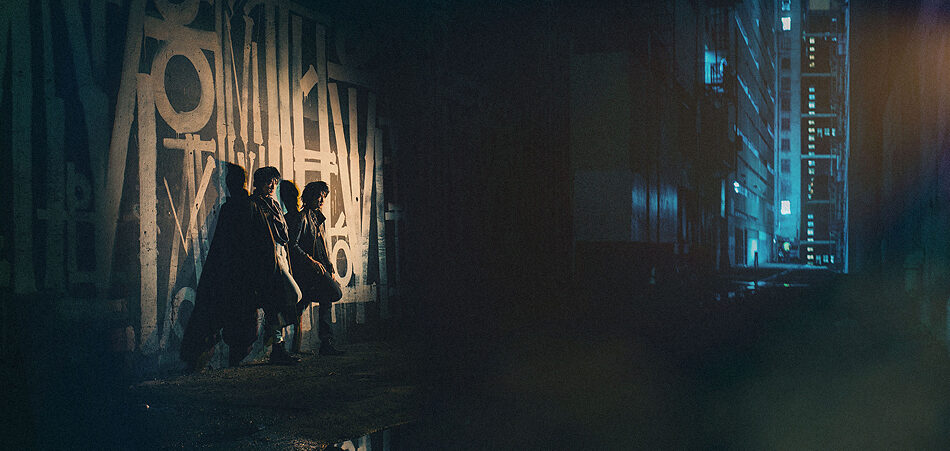 Los Angeles electro-pop duo Ming & Ping have combined their adoration for sci-fi films and new wave music to construct a distinctive fusion of sounds and influences. They've released their intoxicating new single entitled "Heaven's Light", and it's a spaced out mix of Daft Punk and New Order. Highlighting sharp striking synths and complex coated harmonies, these identical twin brothers are masters of their craft.
Originally formed in San Francisco, Ming & Ping have built a unique sound. Melding retro synthesizers with stunning layered vocals, they succeeded in blending a classic vintage sound with modernized elegance.  "Heaven's Light" is off a three-track EP that takes listeners on an intense ride of life and death. The EP is an ode to the sci-fi futuristic themes of Ridley Scott's Blade Runner and seamlessly creates both a musical and conceptual journey.
Ming & Ping's music is seeping with cultural diversity, and it features samples recorded while living in Hong Kong, San Francisco and Los Angeles,  The duo reveals, "Many of the lyrics have taken on more depth while exploring the chaos, grit, speed, and loneliness of a crowded urban environment. Although we grew up in Causeway Bay in Hong Kong, which is quite a chaotic place, we find more realism in the humanity and desperation we see in Downtown Los Angeles".  Take a listen to "Heaven's Light" and be transported to the future. 
Connect with Ming & Ping: Facebook | Twitter | Instagram