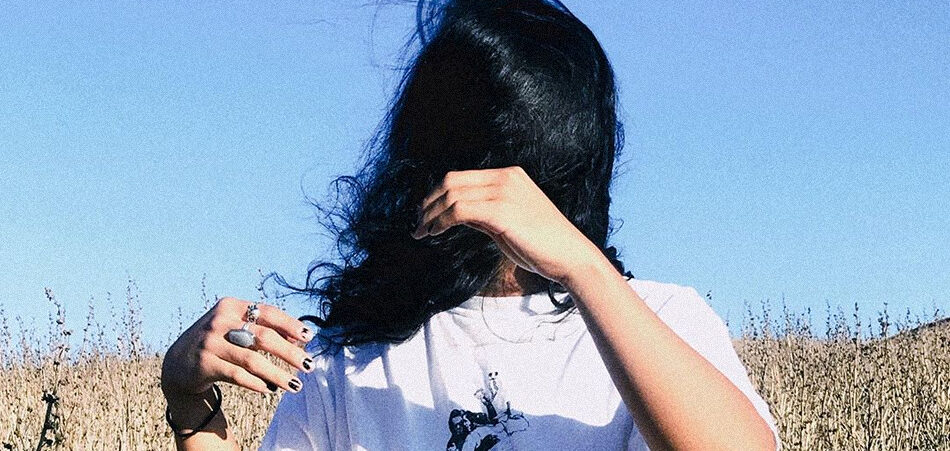 The struggle is real for Lecx Stacy on his latest single "Water Your Face Plants", and yet the producer makes the ordeal sound so perfect.
A lo-fi pop song of distorted post-punk proportions, the track displays the San Diego-based musician's raw feelings of self-doubt. While his shaky voice reveals uncertainty, the track speeds up and slows down constantly. Like a chaotic mind searching for the meaning of it all. Through gut-wrenching guitar distortion and a perky industrial beat, Stacy paints a vivid, tumultuous and impassioned picture of the world inside his head. Much less self-pity but a droll introspection, Stacy sings: "I keep falling on my face / And I can't get back up now." For this reason, the track's fuzzy repetition is addictive and endearing to listen to.
"Water Your Face Plants" has dropped ahead of the release of his debut EP Face Plants. What's more, the single is the artist's second release of the year, and comes in contrast to earlier R&B/trap beat single "Beaded". This contrast signals Stacy's talent as a producer, as both tracks show off his eclectic influences which are as far-ranging as Wu-Tang Clan to My Chemical Romance. Yet there's a clear cohesion and creative vision that's seen Stacy in the studio with artists like Jean Dawson, Sam.Sts and Deb Never. Certainly, this multifarious musician is one to keep your ears on.
Connect with Lecx Stacy: Instagram | Twitter | Soundcloud | Spotify