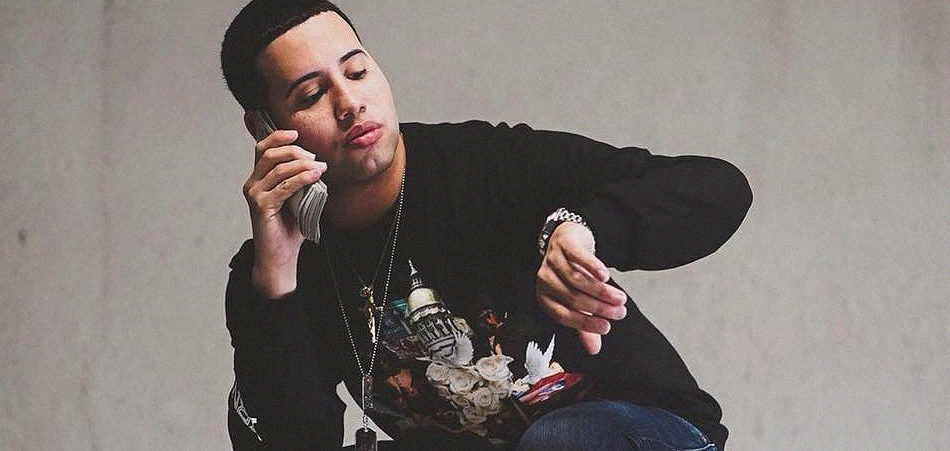 No one works harder than Dash Flash. The relentless emcee, with roots in both New York and Connecticut, has dropped a gang of hits over the past couple of years and collaborated with the likes of Rich The Kid, Riff Raff, and more. With the release of his latest single, "Living My Life," Dash makes it clear that he's not slowing down anytime soon.
Just like his previous hit, "Ella Me Da," a Spanish-rapped summer dance anthem, Dash Flash applies his winning formula to "Living My Life": no-nonsense bars and a Swisher-Sweet hook that you can't shake. He also once again showcases his knack for impeccable beat selection, this time flawlessly skating over a banger from The Beat Plug. Director Gambino, director of the "Living My Life" visuals, gives us an up-close look at Dash's come-up—from grinding his way through the Northeast and the Air Force, to amassing hundreds of thousands of views and plays and headlining music festivals.
You might expect someone like Dash, after racking up so many big accomplishments in such a short amount of time, to stop for a bit and reflect on his progress. But he knows time is a fickle mistress, and there may not even be enough time to check off the boxes on his list of goals. What's next for Dash? He plans to drop his Make History project before the end of the year, which promises to feature an impressive list of artists and producers—and lots of hard work.