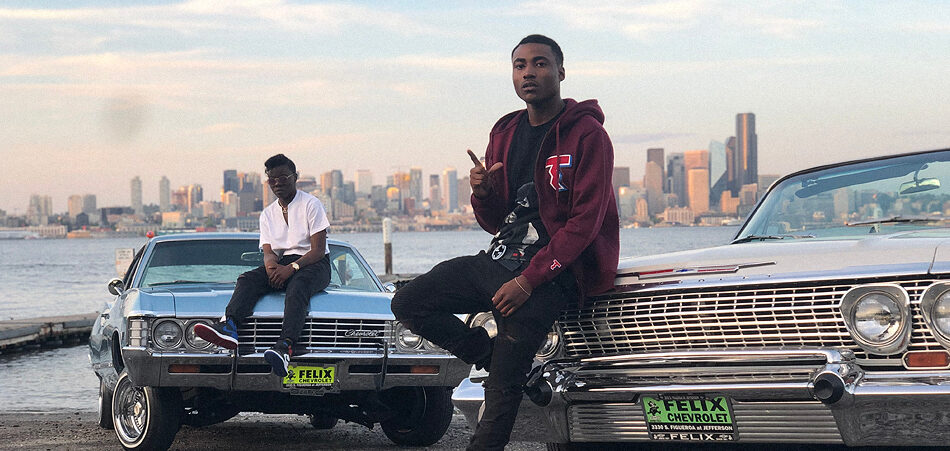 Cuffing season is quickly approaching. Today we highlight how rising singer, songwriter, and rapper Jay Loud takes advantage of the changing seasons to draw in his love interests on his new single "Interlude". Laying on a bed on the beach with ocean waves and the rising sun in the background, Jay and two gorgeous ladies are at the center of the "Interlude" music video. Jay's angelic vocals paired with his romantic lyrics make this song a must-have for your simp playlist. 
"Interlude" is a standout single in comparison to Jay's previous work. "Compared to my latest releases, 'Interlude' showcases my singing solely. There's no rapping at all," he says via e-mail. "The night I recorded the track, the vibes in the studio were already amazing. We were finishing up another track and my manager, who also produces for me, was like, 'I got this beat.' As soon as it dropped, I felt that sh*t in my soul. It all just came together naturally."
At the young age of 19, Jay Loud already has an inspiring story. Born and raised in Indianapolis, the artist later moved to Tacoma, Washington where he soon found himself living in a homeless shelter. However, after one of Jay's close friends overheard him singing, he blessed him with a free studio session to meet musical frontrunner Taj King. Jay immediately zoned in on his musical talents and soon after received a deal with the Bay Area gatekeeper EMPIRE. Fast Forwarding to now, Jay Loud's "Interlude" follows his single "Ice Cream Man" which has racked up over 200k streams since it was released earlier this summer. His musical talent matched with his hustle mentality means that it's only up from here.
Connect with Jay Loud: Instagram | Twitter | Facebook | SoundCloud | Spotify | YouTube