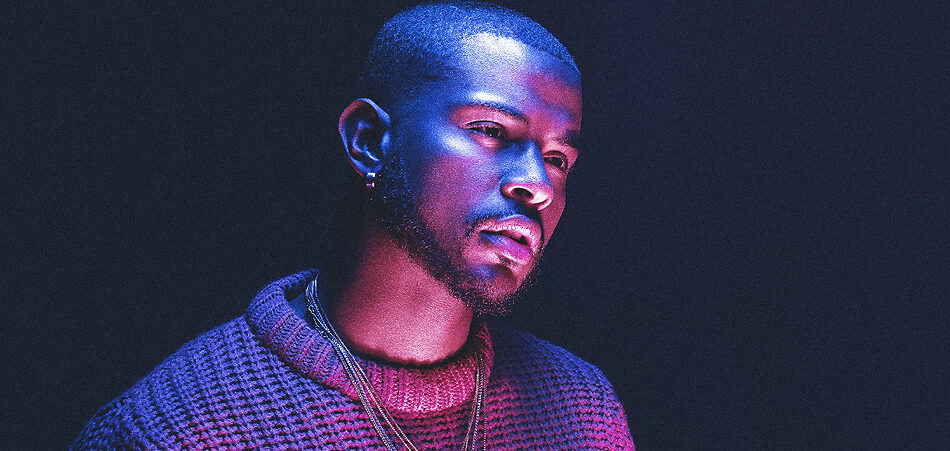 Trevor Jackson is a triple threat talent whose work extends to music, acting, production, directing and more. From Indianapolis, Indiana - the 23-year-old talent has already been in the entertainment industry for quite some time. He is a creative entrepreneur and is very hands-on with all of his endeavors. From directing his own videos to co-producing almost every track on his musical projects. Jackson is an artist whose specialty is in the array of creative fields he's able to dive into and excel in - through honesty and artistic transparency. 
With his new music video release - "Tell Me ft. Lil Yachty". Jackson hones into his directorial capabilities and gives us a visual that is reflective of his journey, personal experiences and high-energy personality.
His first project "In My Feelings" dropped in 2015. Since then, the developing artist took some time to redirect his energy into other creative avenues. He returned with a new music project in 2018 titled "Rough Drafts, Pt. 1" - the project had a different sense of maturity, growth, and sound to Jackson, an avenue that his fans haven't heard before. From vulnerability to life experiences, we got to hear Jackson's truth and journey towards adulthood. 
This year, Jackson came back with a "Rough Drafts, Pt.2" - once again embracing the notion of journey, one's flaws and growth through those idiosyncrasies. Jackson made the entire project in his living room (similar to Rough Drafts, Pt.1) - which means he was quite literally eating, sleeping and living music. He would wake up and just start recording. When asked about returning with a "Part 2" he reiterates that "the title rough drafts basically represents the journey… there's nothing that happened in my life that didn't make sense later." So Jackson makes sure that his art and music embodies that sense of honesty and transparency that he experiences everyday. In speaking of the difference between Part 1 and 2 - Jackson says "The 2nd Rough Drafts, hits a little harder… This one is I think the realest I've ever been, in terms of content."
Jackson is an artist that doesn't succumb to genres either. "I hate genre and it's' almost like it's not intentional because that's who I am. I am a genre-less type of person. Even in the things I decide to do in my life. I'm a Black guy, who surfs, and does golf, skateboards, and also plays basketball, plays guitar. I figure while I'm here in life, why would I limit myself to one thing? I feel that genres are something that humans created to make life easier to process." 
Following the release of Jackson's last video "In My Crocs" - this new visual is a more laid back visual. Directed by Trevor Jackson himself, "Tell Me ft. Lil Yachty" has him focusing on more performance and personality with a dark moody light all around him. There's an enchantment to his energy and movement that translates through the screen. 
As Jackson is performing throughout the video, there's a screen behind him that shows snippets from all his different creative endeavors - snippets from his concert, role in "Grown-ish" and even "Superfly" pop up. Those little snippets further reiterate and showcase Jackson's multiplicity and identity as through the lyrics of the song he questions whether this girl likes him for him or all the different things that he does.
The song and video are both a different sound for Jackson and in response to not fitting in one box or one genre, he says: "I definitely try to make an album that kind of represents me as a whole… "If someone hears one of your songs and they hate that song, and then the whole album sounds like that song, they're going to hate the whole album. So I try to give everybody at least one song that they'll like." 
On top of everything that Jackson has been doing, he also runs his own company "Born Art" - "Born Art is kind of like the base of everything that exudes out of me and what I do whether it be music, acting, production. Basically, it's just going on saying, we are all born beautiful… You have to follow exactly who you are. We are all born specifically wonderful. I want people to embrace that." 
According to Jackson, he's already working on Rough Drafts, Pt. 3. With over 27 million streams in 2018 alone and a sold out 5 city tour that he ended earlier this year, there's definitely more to come from the young talent as he continues to produce art that's both honest to him and his truth. 
Connect with Trevor Jackson: Instagram | Twitter | Spotify 
Photo Credit: Derek Bahn