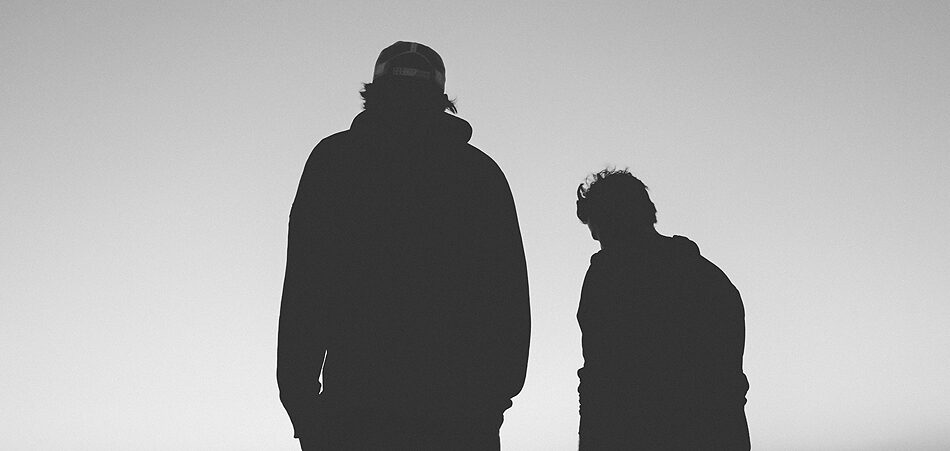 GoldStone is an electronic production duo who wishes, like many others in their industry, to let their music speak first. That strategy has worked as they begin their career, releasing music that has gone viral for its infectiousness and music videos. One of the points the duo does make is to identify themselves as French, and it's clear to see in the hints of French disco that accent their debut single, "All I Know," that really hits home with its uniquely international point of view. In fact, the video was shot in Soweto, South Africa.
Though we still need to keep their identity private, we got to chat with GoldStone via e-mail, where they revealed a bit of their backstory. 
Where are each of you from? How did you meet?
We both are from Paris, 10eme. Our neighborhood is called Canal St Martin and we love it.
We met twice by coincidence 5 years ago. The first time was in a Parisian music shop, we spoke just a little bit, enough to have a good feeling but we didn't exchange our contacts. Second time was in southeast of France, in a bar watching football Champions League cup. And then we realised that our studios were only 100 meters apart.
How did Goldstone come to be?
Because we work very close to each other, we use to have lunch together, listen to music and with the time we became friends. One day, Manu heard the demo of « All I know » and he decided to push the song with a children chorale. We both loved it and that was the starting point of Goldstone.
What was each of your relationships to music like growing up and how did you end up deciding to do it professionally?
I remember I had a flash on a drummer at the village ball around 12 years old. But I really began guitar at 16. I played in bands at around 19 years old and it was then a I realised I really wanted to do music for life. Manu did advanced studies and worked in a record company. He played guitar in bands and organised concerts. He is also passioned since ever with music, sounds, instruments and gear.
Who are some artists that inspire you as GoldStone?
We love old funky stuff, melodies, soul music, African music...
We can be inspired by so many great artist like Stevie Wonder, Sly Stone, Curtis Mayfield, Fela Kuti… And today we love Anderson Paak, Tom Misch, Jacob Collier...
What are three tracks you're listening to right now?
 Toro y Moi - "Ordinary Pleasure"   
What's up next for GoldStone?
We have few songs we really like and we hope to finish a 4-track EP for the end of the year.
Connect with Goldstone: YouTube