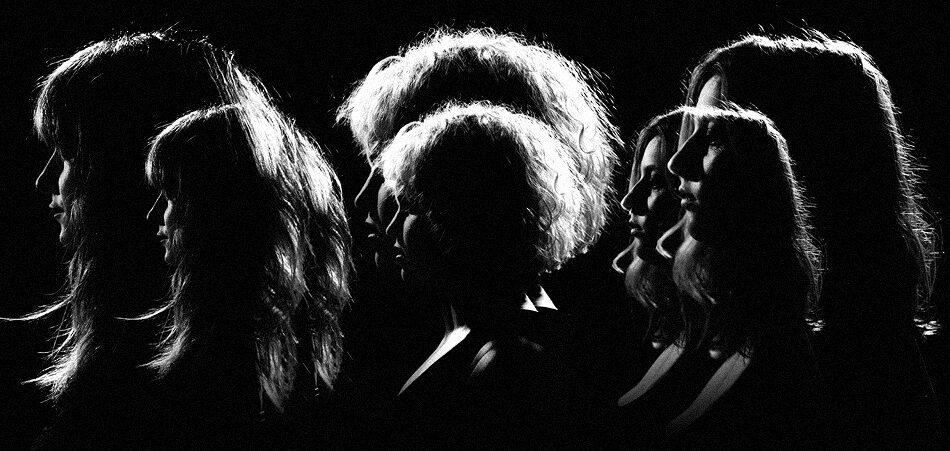 Ghost Funk Orchestra is a spellbinding group from New York City that crafts a delicious blend of psychedelia drawing upon elements of Afro-jazz, funk fusion, and even surf rock. Odd time signatures and curious cadences are this band's bread and butter and it accounts for some of the most groovy music around. "Modern Scene" is a dazzling cut from their new LP A Song For Paul which is out today on Colemine Records.
Ghost Funk Orchestra is a moniker most fitting. The group hatched from the mind of composer and multi-instrumentalist Seth Applebaum. Started as a lo-fi bedroom project, it quickly blossomed into an amalgamation of psychedelic-soul soup that has morphed its way into a literal orchestra with eleven members! 
"Modern Scene" has a magical, mystical way about it as the beat lumbers around with depth but also the lightness and agility to switch things up on a dime. The jazzier elements of the track are calculated and measured with profound wisdom that evokes the greats like Sun Ra or Pharoah Sanders.  The haunting vocals command the scene with a steadfast delivery that cuts to the soul. This is music designed for a spacey sunset drive or a stoney journey into uncharted territory, finding ways to address both the dark and light ends of the tonal spectrum equally, creating a beautiful balance that feels effortless.
To hear more, check out the full-length A Song For Paul out today on Colemine Records. You can pre-order the album here.
Connect with Ghost Funk Orchestra: Facebook | Twitter | Instagram | Spotify