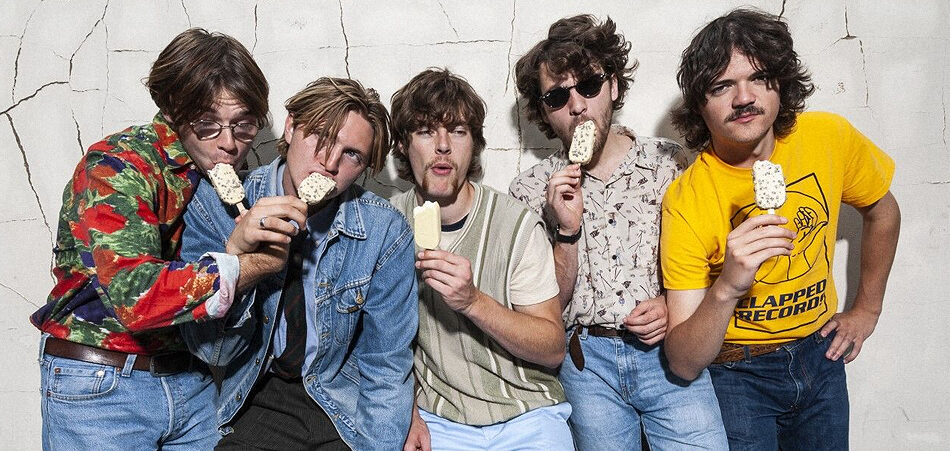 Coincidence that everyone's about to storm Area 51 and FEET literally become aliens in the video for their latest single? Probably not. But following their previous hits "English Weather and "Ad Blue", "Outer Rim" is quite simply out of this world. Another indie-punk masterpiece, its infectious guitar lines caress the head-bopping drum beats and give us the marvelous creation that is "Outer Rim".
The boys explain, "The song started out under the alias Prang Meets Pong Meets Peng Meets Ping, since those were the only viable adjectives at the time with which we could describe it. We soon came around to rationality and scrapped the whole bastard thing. Using the remaining debris, the song was soon reinvigorated into a punky-boi, with lyrical inspiration coming from seeing a shooting star whilst at our summer retreat".
The constant chaotic ideas pulled from FEET are forever mind-blowing. Both extremely weird and wonderful, every release from these Coventry boys so far has been utterly entrancing. Their crazy creativity sets them well and truly apart from their indie peers. Featuring their perfected embellished indie licks, "Outer Rim" is yet another bonkers track from FEET, a band who could quite literally take over the world. Another purely phenomenal track. 
FEET's debut album What's Inside Is More Than Just Ham is out later this year.