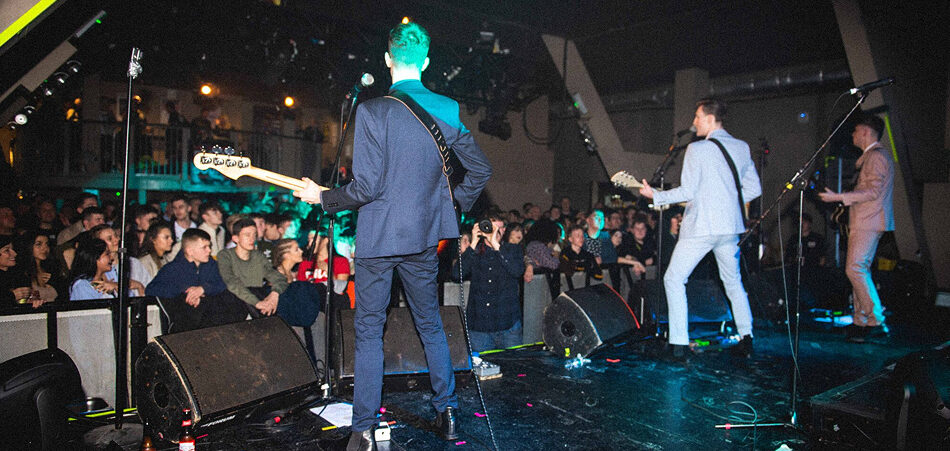 Birmingham, UK-based four-piece The Clause reveal their euphoric single "In My Element" alongside a snazzy video filmed at their local nightclub. Embodying a hybrid of late nineties rock n roll with flecks of 00s indie, this track steps up a gear to finally place these boys in the race for best new homegrown UK band.
Mirroring their rock'n'roll ethos, "In My Element" embodies the band's nightlife experiences. Fuelled with lustrous basslines and swirling psychedelic inflections, the track is a thrilling showcase of this band's intentions to set the world on fire. 
Yet despite their youth, The Clause are inherent storytellers. "The song is about embracing the euphoria of being out experiencing nightlife" explains the band. "It tries to capture the essence of feeling like you're 'flying high' on adrenaline or 'coming up' on the raw feeling of life itself... By the time [the song] was completed, it felt like it had entered into a new genre of disco-rock music."
Sparking their freedom and joy of producing refined tunes, the band's exploration into guitar rock has taken inspiration from numerous genres including the unexpected influential grooves of disco. Igniting an excitement from within and continuing to jolt exhilaration throughout your body, "In My Element" is deliriously addictive. Quite simply a majestic indie-rock banger, it's these adrenaline-inducing hits crafted in their early twenties, that will make a promising future for this UK band.
Catch these lads at Nambucca, North London on Saturday 13th July. Soon followed by a headline tour with This Feeling later this year.