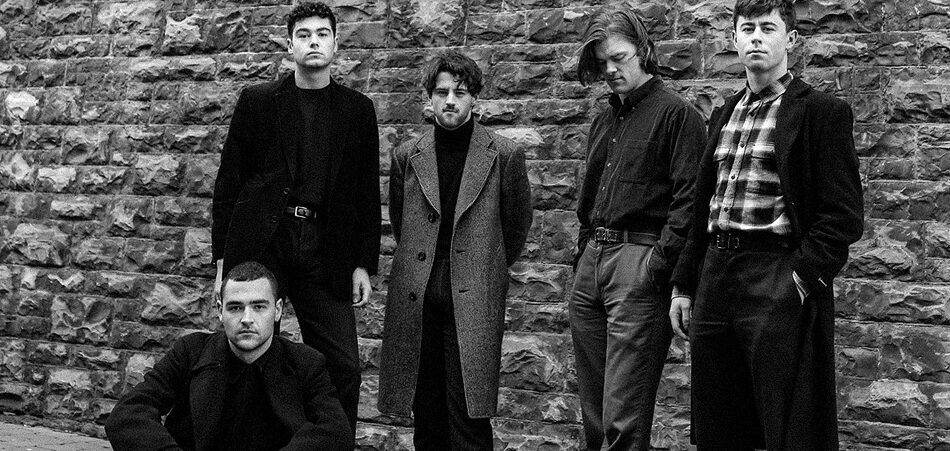 Dublin newcomers The Murder Capital only have three singles on Spotify, and they're already on fire. Their debut single "Feeling Fades" caught the attention of Peaky Blinders actor Cillian Murphy. They recently announced their debut album When I Have Fears, but it's the video for "Don't Cling to Life" that will solidify them as the new kings of the Dublin rock scene. 
The striking thing about "Don't Cling to Life" is its dichotomy. Shrouded figures raise each other up, pressing foreheads together in silence while vocalist James McGovern near-snarls: "don't cling to life, there's nothing on the other side." On Instagram, bassist Gabriel Paschal Blake wrote: "To me, it's a lesson in dealing with grief. Encouragement to dance and give praise through dark, entrapping days." The importance of the track lies in the connectivity. 
Dublin has been experiencing something of a punk renaissance of late, with artists like Fontaines D.C. and Otherkin taking well-deserved positions on the global stage. The Murder Capital bring an intense energy to post-punk, as well as a stunning and at times alarming tenderness. They are at the helm of a new post-punk wave in Ireland that comes without the vitriol of toxic masculinity.
Connect with The Murder Capital: Spotify | Twitter | Instagram