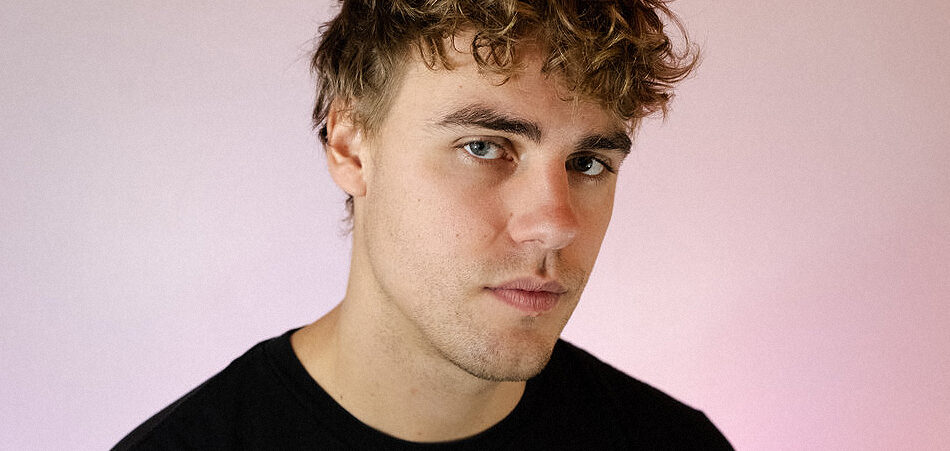 Across all creative disciplines, there is an innate desire to create something larger than just art. Making and depicting human (or otherwise) connections has long dominated the creative field, giving voice to silent thoughts and directions to unexplored paths. Australian singer-songwriter Hein Cooper's sophomore album, Underneath It All, seeks to explore all the ways we connect, with no singles as stunning as "Invincible"- whose poignantly heavy visuals are premiering here today. 
A gently strummed guitar melody heralds us into a world awash with luscious vocals and swelling hooks. "Invincible" manages to find itself suspended between two outlooks, with the emphatic chorus seeping light into the darkness, inspiring hope and deep introspection alike. The video echoes the emotional complexities of the track, telling a story of human connections across three generations. When Cooper describes his vision for the video, he shares that "the idea was to have two characters from different backgrounds and different lives connect in a deep way. Something about the struggle of this guy and his salvation in the unsuspecting connection he has with his Grandfather/neighbor cut through to me because I'm constantly traveling and away from my own family back home in Australia."
Emotionally stirring and visually striking, "Invincible" doesn't just tell the story of a broken family, it offers perspective in a fast-moving world. Digging right into the song's core, Cooper concludes that "family and true love are the most important things in my life and this video really brings me back to that realization." 
Connect with Hein Cooper: Website | Facebook | Twitter | Instagram | Spotify