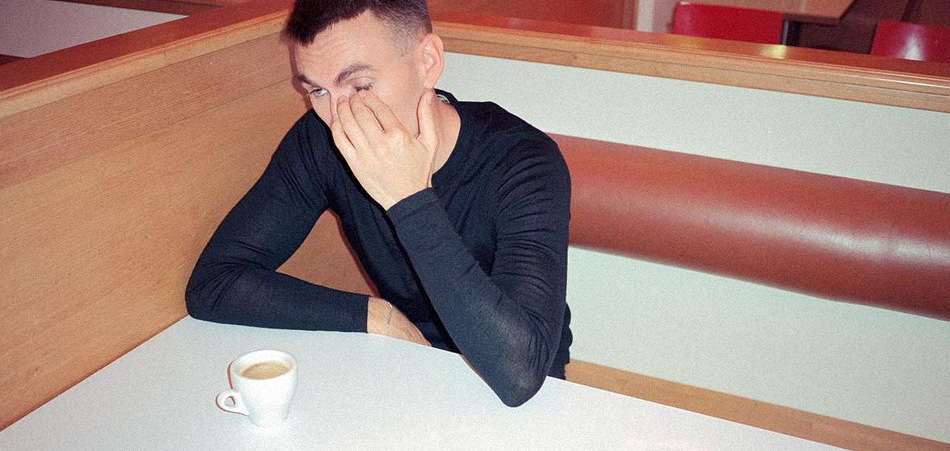 Introduced to our EARMILK community back in April, up-and-coming Swedish artist Simon On The Moon makes his return today with his debut EP Milk. Known for crafting funky R&B pop with captivating genre-blending palates, his new EP hosts an eclectic range of sounds across the five tracks.  Milk spans from deeper emotional undertones to carefree grooves. When speaking on the EP he shares, "The first ever EP... my first-born. This EP is more of a short album, with a theme and stories between the lines. Like, if you want to dig deeper there is stuff to find. Music has always been just for fun for me, and it's still pretty strange to show it to anybody, but why not right... enjoy!"
We have a breakdown of the EP exclusively from Simon On The Moon himself. Check out what he has to say about influences like Black Sabbath and The Beatles, to writing a "traditional Swedish Pop Song." 
"Sleeping With You"
"This one started off with me wanting to write a guitar riff. Something super simple. I've always loved riffs ever since I learned guitar by copying Black Sabbath and The Beatles songs. I think it started out in LA and then I took it back home to Sweden and finished it. Since I was in the riff world already I thought why not take it all the way, and so a Yngvie Malmsten type solo, tapping and all that. My favorite part is the voice note in the outro. My friend Jacob on the piano and me freaking out over how beautiful of a chord change he did."
"Confide"
"This is like the EP's medley, I wanted a song that tied every other song together. There's a melody from every other song on the EP in one. Felt good to finally do a song that's under two minutes."
"Milk"
"The title track. 'Milk' is probably my favorite one lyrically on this EP. I basically wanted to do a very 'Swedish' pop song. I did it in Stockholm, we worked in a studio right next to the water at Strandvägen for a short while. Strandvägen is like the most expensive address in Stockholm, probably in Sweden. I took walks by the water and then went back into the studio, back and forth. I'm usually somewhere else in my head. (Listen to 'San Diego Serenade' by Tom Waits and you'll get it. That's how I function). So, I think it was something in that pretty high standard-setting that brought me back to the every-day mundane life in the small town where I grew up that was inspiring. That '9 to 5, kids and a rusty Volvo V70' sort of setting."
"Stromboli"
"The 'two-timing-anthem.' I can only write about stuff that makes sense to me, I've been a good boy though, never cheated like that but. Yeah, nuff said… This is probably my favorite song overall from the EP, mainly because of the last UK garage part, in the end, I've always loved that type of groove."
"Lied 2 U"
"Another heartbreak tune, surprise! I wrote this one with my friend Rami, we had been watching a Pharrell and Justin Timberlake thing on YouTube, from when they wrote the mid-8 for "Rock Your Body," and we got super excited and inspired. I had started the track, a very rough sketch, and then we basically looped it and sang over it. All the melodies came very quick and naturally."
Connect with Simon On The Moon: Facebook | Instagram | Soundcloud