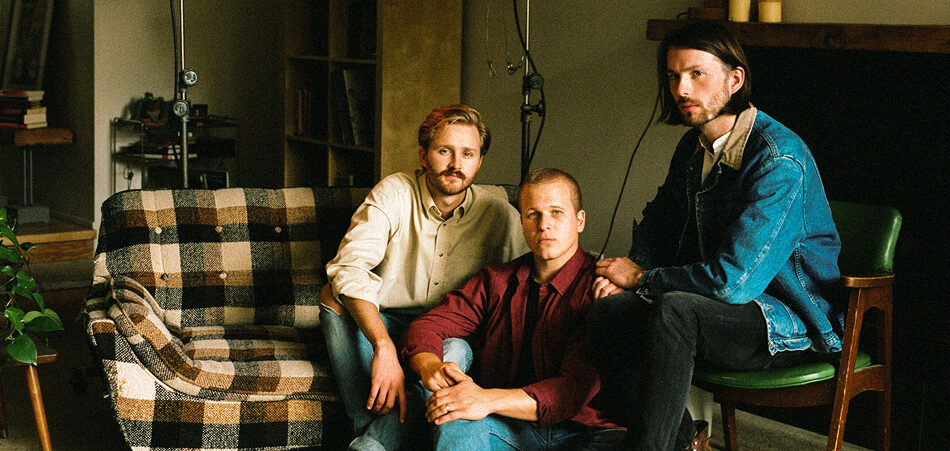 Canadian indie-rock trio Close Talker have spent the past 2 years reflecting on where they've been, where they are now, and where they'd like to go. The resulting reflections brought up many themes among the band members; themes they would go on to put down into words and later into notes to form their newest album, How Do We Stay Here? , dropping on August 30th. Premiering here today is the newest track off the forthcoming album, "The Change It Brings". 
"The Change It Brings" is a softly ruminating track that tackles the most fickle theme of them all- time. Rolling over sinuous guitar layers and smatterings of melodic synths, lead singer Will's breathy vocals welcome you in like a hot cup of tea on a winter's day. The track then promptly sits you down and leaves you to reflect on your own memories while it soothingly plays the soundtrack to your mind. When sharing their thoughts on the track, the band pointedly likens time to a form of universal currency: "No matter the situation, everyone is shaped by time. This song, along with the new album, is us trying to wrestle with time. It conveys trying to learn from our experiences, trying to keep perspective, trying to progress in this weird world, and sometimes trying not to progress at all." 
The band's last album release Lens in 2017 became the steering point for their newfound perspective. As childhood friends, they have had to place an incredible amount of trust in each other as their friendship melded into Close Talker. Following Lens, they decided to honour this strong foundation by writing a record that like their friendship, could withstand time. Self-produced, How Do We Stay Here? marks the band's relentless pursuit of authenticity and romantic optimism that music written from the heart will always be in style. 
Purchase tickets for Close Talker's Canadian tour dates right here. 
Connect with Close Talker: Facebook|Instagram|Twitter|Spotify|Website