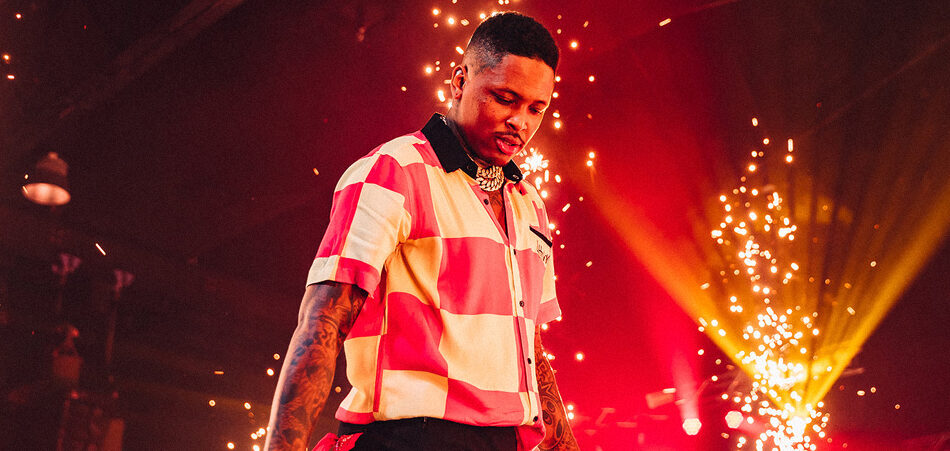 The widely known Los Angeles rapper, YG, dropped some serious heat in the form of a possible diss track last night. In his latest single titled "Stop Snitchin" produced by Young Tayo and TNTXD, YG comes for someone's neck so hard that the song may be one of his toughest tracks released in a while.
Despite all of the speculation that surrounds who motivated the rapper to create such an intense track, YG's lyrics directly fire shots at "the snitch" from the start of the song:
[Verse 1]
I can smell a b*tch n*gga a mile away
Type of n*gga so b*tch, he should put "b*tch-made" on his license plate (B*tch!)
From that real shit, you b*tch n*ggas play hide and seek (B*tch-ass niggas)
Me and b*tch n*ggas, we don't conversate
B*tch n*ggas love saying real n*ggas tryna hate (B*tch-ass nigga)
But nah, n*gga, I'm a real n*gga, I had a bag of weight
You got fear in your heart so you cooperate (B*tch)
I can't stand how b*tch niggas operate
YG has been rapping for over a decade now. From the release of his debut single "Toot It and Boot It" featuring Ty Dolla $ign back in 2009 to his third studio album Stay Dangerous  that dropped just last year with features from Nicki Minaj, A$AP Rocky, 2 Chainz, and Big Sean, the 29-year old hip-hop artist has definitely earned his spot in rap game. On the track "Stop Snitchin", YG is far from shy about his feelings when it comes to people who give up certain information. The cover art for the upbeat single some of us may not know who sparked YG's inspiration for this track, we now know that YG will not be taking it easy any snitches. The Marathon Continues.
Connect with YG: Spotify | Soundcloud | Facebook | Twitter| Instagram