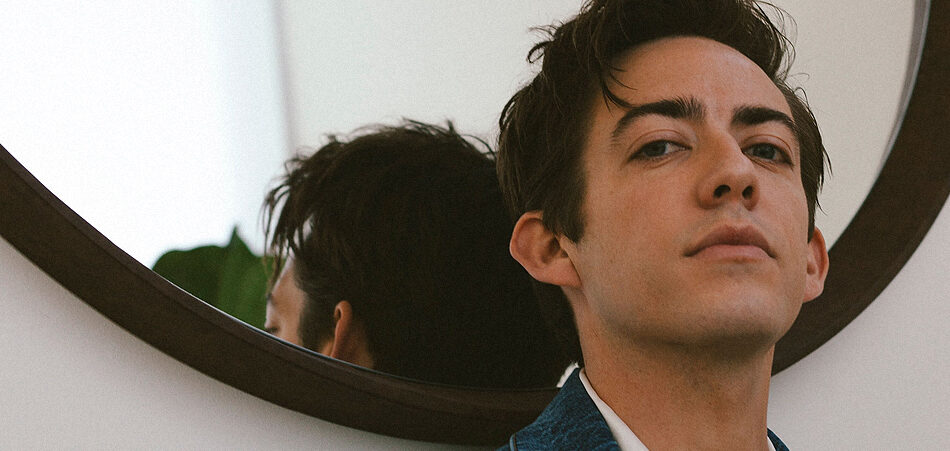 Budding pop singer-songwriter Kevin McHale is ready to take centre stage and leave his Glee persona behind. And in true pop fashion, he makes his grand entrance with an anthemic debut single, "Help Me Now."
​​​​​​​
"I've got an insecure question," the opening line of this massively addicting number, serves as the overarching theme for McHale's debut. As he explains, "[it's] meant to be tongue-in-cheek. I think it reflects my personality because it's super self-deprecating and honest and doesn't take itself too seriously." McHale enlisted the help of his longtime friend Nolan Gould (ABC's Modern Family) to appear in this playfully vivid video, as Nolan tries to keep up with McHale's entrancing style of dancing in a virtual reality experience. With an acclaimed acting history, MacHale is no stranger to drama. But his charmingly smooth dance moves elevate "Help Me Now" to a truly iconic status. 
Entertaining visuals aside, this is a track that grabs you from its first wail, coursing through your body with its funky guitar riffs and supple production. By the second play-through, you find yourself howling along to the infectious chorus, answering MacHale's "insecure question": Yes. Yes, we do love it. 
Kevin McHale's debut EP, Boy, is scheduled for release on May 24 via the content platform Vydia.
Connect with Kevin McHale: Twitter | Facebook | Instagram | Spotify