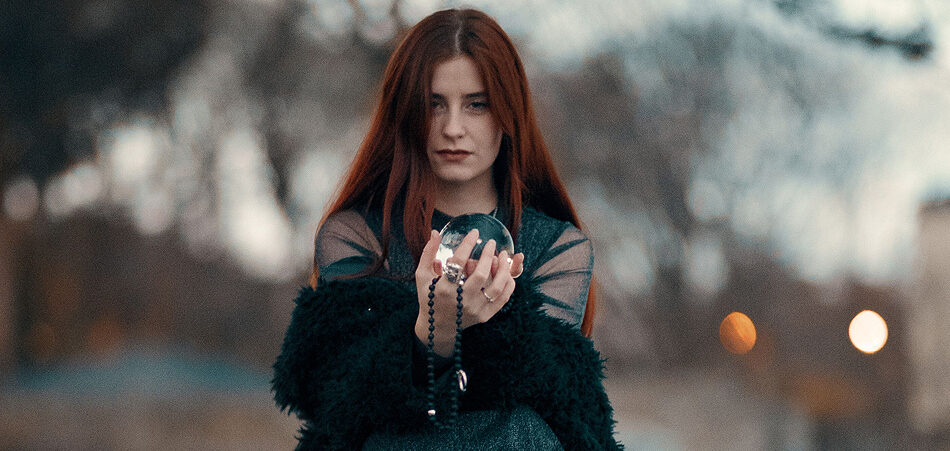 The search for the spiritually divine has long been pursued by artists of all mediums, though none have done it as robustly and attractively as Ireland's rising folk pop artist, RUNAH. In her bio, you will find snippets of nature-driven poems among verses of bold and vivid imagery. Emitting a dark pulsating energy, RUNAH's newest single off her forthcoming debut album, "Strange" is premiering here today. 
RUNAH's commanding ethereal voice is an undeniable force, driving "Strange" to a pensive climax during the chorus, before pulling back again for the next verse. The grimy production is the work of David Virgin, once a member of the industrial band SPK, now accompanied by his two sons, who also complete RUNAH's band lineup. Surprisingly, while exuding folk artistry and dramatic symbolism, RUNAH's songs are still really about her: "I see each song as extremely personal. I know they come out as fairytales or stories but they tend to have a lot of personal content. But I like that people will get their own story from the songs." 
RUNAH's debut album, also titled Strange, is scheduled to be released on May 5 through Beardfire Music, aptly described as a body of stories surrounding both the physical and spiritual realm. She is planning a worldwide tour, but before that, you can catch her album pre-release party at the Art Café Dublin on May 4. 
Connect with RUNAH: Facebook | Twitter | Instagram | Website | Spotify